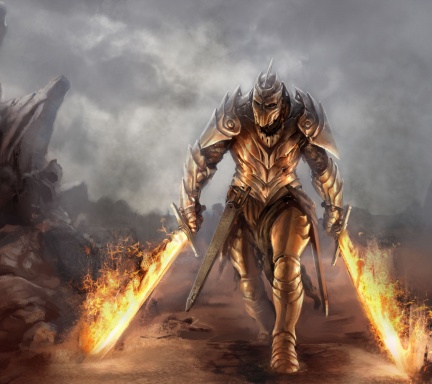 A warrior straight out of legend.
Original poster
MYTHICAL MEMBER
Invitation Status

Looking for partners
Posting Speed

Multiple posts per day
Writing Levels

Beginner
Elementary
Intermediate
Adaptable
Preferred Character Gender

Male
Primarily Prefer Male
Genres

Fantasy, romance, furry, scifi, modern, medieval,
In the kingdom of Agora Elves, Men and Dwarfs have lived together in harmony under the rule of King Merrick. The king was loved and worshiped by all. Under his rule the lands prospered and the people were united and civil war among the races had been prevented. However this happiness would not last. The king suddenly fell ill not too long ago and died of the strange illness that sent him to his bedside. The king had no heir and no family to take the throne under his stead. Civil war threatened to consume the lands again as noble fought noble for the right of who would take the throne. However things only got worse from there. Not long after the king died an ancient evil arose in the south and started marching upon the kingdom of Agora. The dark lord Orfeo Crowe and his army of undead warriors and orc had pledged war on the kingdom of Agora and demanded that they bow to his rule or be destroyed.

The Kingdom refused and thus a vicious war ensued each side losing hundreds of thousands of warriors. However each warrior lost on both sides only served to increase Orfeo's army of undead warriors. The Kingdom of Agora was definitely losing this war and it was only a matter of time before they would be serving under the dark lord Orfeo. There was but one hope. An ancient set of armor and weapon crafted by the ancient elf smith Celebrimbor. The armor is said to give the wearer amazing abilities and can protect them from all kinds of danger. The weapon Dawnstar is said to have the power to banish all evil and light the way in all dark times. The armor had been scattered across the land of Agora and placed under the care of powerful guardians to protect the armor until it was needed.

That was the armor William Hawk was seeking. He had served the kingdom of Agora well for many years and he would do everything within his power to make sure that the kingdom didn't fall into the hands of the dark lord Orfeo. He looked down at his horse Tug and gently patted his neck "cmon Tug..we need to get moving..we have to find the armor and Dawnstar before it's too late.." He had no idea where the armor and weapon were hidden no one did but he knew that he'd find it eventually because if he didn't Agora would be lost forever.