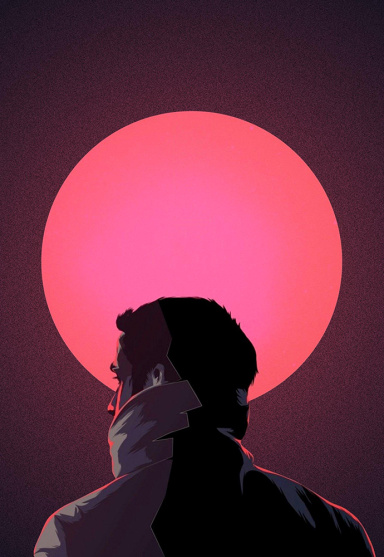 "...before turning the gun on himself."
Original poster
DONATING MEMBER
DISCORD | SIGN-UPS | IN-CHARACTER | LORE
"Believe what?" asked Shadow. "What should I believe?"
"Everything," roared the buffalo man.
- Neil Gaiman, 'American Gods'
The ancient powers never fully went away. They wander our roads and cities, mingling with the teeming masses of humanity. You are one of their children, born to the magic of yesterday and the promise of tomorrow. Ichor surges through your veins, thick and golden. Divine weapons rest in your palm, powers begging to be released. Gods array themselves against you, or stand beside you.




Your ancient enemies, the Titans, stir in their prison beneath the lands of the dead. Their spawn issues forth from lands of myth, and the specter of war falls across the heavens. Titanomachy. Into this age of turmoil, you will seize your birthrights and feel the call of your blood. Family has brought you here, and heroism will take you to your end, whatever that may be.




You live in a World of myth, where every ancient story is true. Beneath the shadow of gleaming skyscrapers and soaring jets, the old tales are whispered. Will you live in a World of omens and portents, fearful of the shadows upon the sky? Or will you rise up, claim what is yours, and live for the people below?
Find your destiny. Live the myth. Embrace your Fate.
New Orleans, Louisiana.

The Big Easy.

A city of culture and history. A melting pot of different peoples and walks of life, drawing them together into something new. Something unique. It is no wonder that the Gods of many Pantheons have such an interest in this place, though the mysterious Loa deities hold greatest sway.

Yet the shadow of Katrina still hangs heavy over NOLA, and in its wake other forces have begun to take hold. Dark entities now fester within the city limits, and hushed rumours of a Titan cult have reached the ears of the divine agents present in town. An uneasy cold war has been in effect for several years now. Neither side has fully come into contact with the other, but their presence has been felt all the same.

Until now.

When they pulled the body of Gabriel Mackie, Scion of the Loa god Ogoun, onto the bank of the Mississippi River a few weeks ago, the cold war came to a sudden and abrupt end. Now the forces of the Gods prepare for all-out conflict to root out and destroy the Titanspawn before more divine offspring turn up dead.

Into this rapidly deteriorating situation, you step. Alongside a band of other Scions, you have been drawn by divine providence to New Orleans, to investigate the death of your fellow Scion and to discover who is resaponsible for his murder. There isn't much time, for war is coming to the city.

Will you be able to stop it?
​
Last edited: