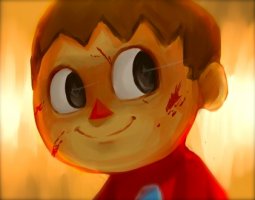 Hi-def
Original poster
LURKER MEMBER
FOLKLORE MEMBER
Preferred Character Gender

Male
Genres

Fantasy, Horror and Sci-fi. I'll try basically anything though. I also love strange and unusual RP genre concepts. Different is good!
SATELLITE 15


ooc - section




View attachment 1892
With the vast outreaches of deep space surrounding, Satellite 15 drifted like a tiny vessel at sea. Although to a smaller craft it would be a monolith of epic proportions, in comparison to the stars and planets it was little more than a speck of dust.
It had been three years since the enormous data tracking satellite/space station had been sent into orbit, with it was a crew of 75, sent to not only maintain its findings but also maintain its inner workings. Its initial goal was to record various temperatures and climates of surrounding planets, but overtime its value to record information had run out. The team back on earth, realizing that it was a lost cause, sent communication to Satellite 15 to inform them that their return shuttle would be arriving in the next few days…but they received no answer. In fact, there was no proof that anyone was even there, just empty static on the other end. What had happened to the crew?
Blackness filled Station 15. An empty, low droning sound was heard throughout the enormous vessel. Something was wrong here. All the various indication lights were out as well as the constant whirrs and beeps of machinery and computers at work. It was dead. In the main dining hall was a man, a crew member, his body a mangled mess laying on the ground. On the wall across from him were the words " Hell is Here" written in what appeared to be his own blood. Over his body was a reptilian creature with eyes blacker than night. Long serrated spikes curled down the length of its back and its arms wrapped around the mans body. Its face was buried in his chest, feasting on his meat like a vulture on a rotting carcass.
A special ops team has been informed that they will be running a standard retrieval mission to Satellite 15. What they know is that there has been no communication with them in weeks, what they don't know is that a vicious alien race has infested the ship and has killed the whole crew.
You will play as one of the Special ops personal, trained warriors armed to the teeth with hi tech weaponry. Other roles that will be needed, Communications and medical people.
Name:
Age:
Appearance:
Equipment:
Job: (Solider, medical, communications << If you have other ideas for jobs please let me know)
Race: (Human, ect)
Persona:
Bio: (Short)
Questions?
​