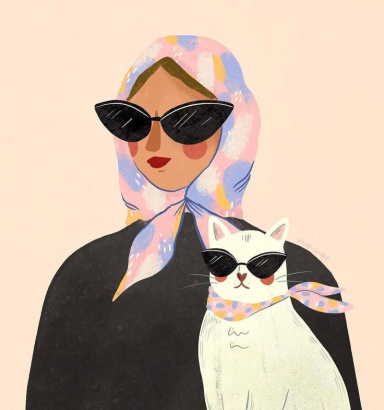 Django Jane
Original poster
DONATING MEMBER
Roleplay Invitations

Group Roleplays, One on One Roleplays, Private Convo Roleplays
Posting Speed

One Post a Day, A Few Posts a Week, One Post a Week
Writing Levels

Intermediate, Adept, Advanced, Prestige, Adaptable
Genders You Prefer Playing

No Preferences
Playing Style- Passive or Aggressive

I'm fine doing both. However, while I am ok with being the passive player, it would be nice if the aggressive player took suggestions from me every once in a while.
Favorite Genres

Fantasy, Sci fi, Romance, Historical, Modern, Supernatural
Genre You DON'T Like

School life

JAXON ORTEGA
---

Time: 10:35 p.m.

Location:

Duke's Nightclub

It was perhaps the biggest birthday bash Jaxon had ever thrown. The neon-lit nightclub was crammed wall-to-wall with gyrating bodies as ditzy pop and hip hop music blasted incessantly from the speakers. The birthday girl could not get enough of it. Awash in hues of pink and blue, she and her squad danced in the center of the venue in impossibly-high heels. She was Jessica Gilhooly--one of the wealthiest female debutantes in the city of Chicago. And, inexplicably, one of Jaxon's biggest clients for poker. He liked to keep all his customers happy; so when she'd begged him to let her throw her party in his ritzy establishment, how could he refuse? Nevermind the fact that he'd get the chance to make connections with all her rich friends as well. And he could watch all the action quite nicely from his perch in the V.I.P. balcony. Overlooking the entire nightclub, it featured its own private dining area and plush lounge seating, where Jaxon currently sat sipping his drink idly. It was a good vantage point to look out for people of interest.

Or for others to look out for him.

"So tell me about that deal again. Is Jared still screwing with my girls?"

Jaxon's eyes slid lazily in his client's direction. His client--a heavy set, bespectacled man by the name of Mr. Bryant--leaned forward, waiting expectantly for his answer. He was a rather funny character once you got to know him. Mr. Bryant claimed to be a devout Christian, so much so that he wouldn't even let himself use swear words. But the amount of affairs he had had on his wife were more than Jaxon could count on both hands. All the girls were provided by Jaxon, of course. Mr. Bryant's current woman lay draped across his shoulder, her blue-painted eyelids heavy with sleep. The alcohol had taken her out only moments ago. Jaxon snapped his fingers at her, and she jerked awake, her form visibly straightening.

"You know I don't talk business at parties," Jaxon finally answered, bringing Mr. Bryant's attention back to him.

"Bull. You do it all the time."

"Maybe." His gaze sharpened on the older man. "What the hell do you care about Jared for?"

As Mr. Bryant launched into yet another tirade about Jared f*cking Mr. Bryant's favorite whores, Jaxon knocked back a shot of tequila and surveyed the crowd around them. There were a lot of people in the crowd that he didn't know.

Any one of them could be out to kill him.

"I'm going to the bar." Rising abruptly from his seat, Jaxon smoothed down his black formal shirt and cast the amorous duo a polite smile. "Try not to have too much fun while I'm gone."

Mr. Bryant looked affronted. "But-"

All it took was one quelling look to get him to clamp his mouth shut like a fish. Jaxon always portrayed himself as kind, but he was a man known not to take kindly being second-guessed. He could tell his reputation had preceded him. Smirking a bit, Jaxon jerked his head towards one of his bodyguards to follow him.

And then he was gone, moving steadily through the throngs of people like a shadow.


Karo
Last edited: