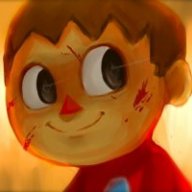 Hi-def
Original poster
LURKER MEMBER
FOLKLORE MEMBER
Preferred Character Gender

Male
Genres

Fantasy, Horror and Sci-fi. I'll try basically anything though. I also love strange and unusual RP genre concepts. Different is good!
Where did you first start forum Role-playing?

I know this has been done before, but it's been a while and I am always curious where people got their RP roots.


I first started, a little over two years ago, at a site called RPGC (Role play games chat). I left shortly after finding Iwaku though, and now I never post there at all.


What about you!?
​