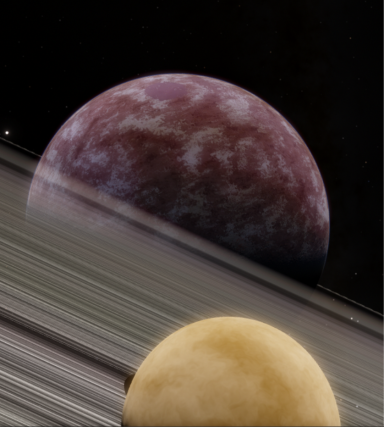 Edgebabby
Original poster
I would like a rating on this kind of roleplay and what I can improve! I would love to learn more about how I could make my stories cool or even advanced. Thanks! :)



On a splendid morning where the blue skies were shrouded in feathery white clouds, with a beaming sun that rose its way through the tall lumps of terrain that the light pierced through the coverage of the woods. Birds of numerous brands chirped into the heavens, filling the forests with melody and song as it had a peaceful atmosphere to it. The mountains far away towered over to the clouds that would cast shadows as the sun was right behind the mountains as it faced the forest. Nesy marched on his way to explore some ruins and he has initiated himself an adventure of his own because he appeared to shake off his boredom over staying at home for long periods of times.

The forest was lush and the tall woods with green leaves on the trees swayed gently with the wind as there were many variations of plants surrounding Nesy as he walked through the vast vegetation. His feet would flatten everything around it causing a trail to be left where the plants on the ground were bent, that produced a noise that sounded like something who stepped on a bunch of sticks. He eventually arrived at a place that had stone pillars scattered around with strange formations unlike anything else. The location was enveloped in a lot of trees and there was moss that grew on some of the rocks that the remains of some form of a temple that was very old or perhaps forgotten.

"...What a strange place." Nesy exclaimed to himself as he began to venture around the wreckage of rocks and what remained of the structure that was once inhabited this place. "...Did this use to be a village?" Thought Nesy as he started to presume that this location was worthy of exploring. "How old is this place?" Nesy would utter to himself while resonating a good explanation to what happened but he couldn't really recognise as the place was astonishingly old. Nesy ached to know more about this place as curiosity began to spread through his entire body, compelled to find out what was behind the mystery of this place. Nevertheless, he looked around a little bit to admire the vast ruins he discovered recently about two days ago.