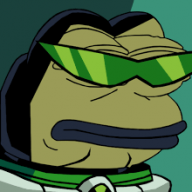 EVERYBODY RETS
Original poster
Ibaraki-doji no Hyakki Yagyo | IwakuRoleplay.com
Yeah, this is the dead RP. I'm running a good deal of RPs now, but I will need to gauge interest. I was inspired to revive this due to the rise of a similiar Roleplay.
Every year, one of the four most powerful yokai, Nurarihyon, would lead the grand Hyakki Yagyo throughout the lands. This great march of a hundred different demons would occur at night. It was not reccomended to get in their way, as there were tales than humans who did got whisked away. They have a reputation for fighting other yokai in grand battles for what they refer to as 'honour and justice' for humans and yokai alike.
One fine day, Ibaraki-doji, an oni with a reputation of being the second-hand oni of the one of the four most powerful yet evil yokai, Shuten-doji, decided to join the Hyakki Yagyo, much to the dismay of many. However, Nurarihyon let her partake.
After many years, Nurarihyon passed his position of leader of the Hyakki Yagyo to Ibaraki-doji, much to everyone's shock. After a few months, he disappeared, leaving Ibaraki-doji to lead the clan by herself.
Unfortunately for our new leader, the clan is not very fond of her, and thus it is her job to show that she is worthy of being leader! With new threats and wacky adventures, she knows that she must lead the clan well...
​