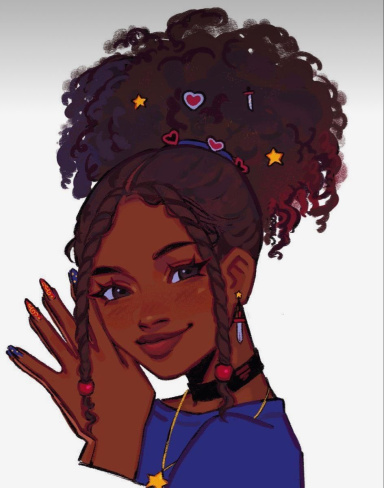 "Double dose with a toast to you creepy GHOST!"
Original poster
FOLKLORE MEMBER
Posting Speed

Multiple posts per day
1-3 posts per day
1-3 posts per week
Online Availability

All fucking day because I have no life
Writing Levels

Intermediate
Adept
Advanced
Adaptable
Preferred Character Gender

Male
Female
Primarily Prefer Male
Primarily Prefer Female
Genres

Romance, Modern, Supernatural,
You're scrolling through your Facebook when you get a notification. It is an invitation to join a group of random people on a most expenses paid trip to Fiji for over half the Summer.
Any other time, you would think it is a scam, but you decide to message one of the hosts and it checks out nicely. The catch is, it's a reality TV show and you may or may not get paid to participate in.
Your privacy level is none. There are hidden cameras placed all through out the house. The confession box that you MUST use everyday will leak the things you say.
Considering you are kinda stressed out and could use a vacation, you decide to go along for the ride.
So pack your shorts and sunscreen because this Summer will be one to remember! Happy vacationing.
​
The

Twins:

Jessica

& Lynnette
​


Jessi and Lynn woke up at around 10 am. The two of them were really excited for the Summer that was starting today! No more school for a few months and they got to go on TV!

"Sis this is going to be amazing. The whole Summer, in Fiji, and on a reality tv show? Yeah, I am so ready."

Lynnette smiled as she and her sister finished packing their bags for Fiji.

"I'm excited. It'll give us some more time to chill, especially with the twins; and we can work on cheer."

She smiled. Jessica was the first to get to the bathroom to shower. She changed into her outfit of the day and fixed her hair. Lynnette wasn't into make-up and it only usually took her 15 minutes to get dressed into her outfit. She and all of the other people were supposed to meet their hosts at the airport at noon and they didn't wanna be late.

"Come on Jess, you take forever! And please make sure you have everything! We can't stop the plane and turn around if you forget your hair straightener!"

Lynn groaned as she carried her bags to the car.

"I'm coming! I'm coming, God!"

Jess. She threw her bags in the trunk and got into the passenger seat.

"This is going

to be awesome!"

They said in unison as they drove to the airport.
Mentioned: None
Interactions: None
​

Bex woke up in the morning and yawned. She made sure she had all of her bags packed and her passport, plus anything else she wanted to bring. She looked at her phone, checking for any notifications or anything. She had a few random Facebook notifications and a few for Crossy Roads and Subway Surfers, and she had a text from her friend Jeremy.

-Hey did you still want a ride to the airport today?

She smiled at the phone and texted 'yes' back to him. Jer was her best friend and he was the only person who was there for her though everything. The abuse... her mother... every horrible thing she went through, Jeremy was there. Of course, he was there through the good too!
Bexaley made her way to the bathroom and showered before getting dressed in her outfit of the day. When she made her way downstairs, shesaw her aunt making breakfast for her and her little cousin

. "Morning Aunt Jess, have you heard from my mom at the clinic?"

She tried to make it seem like she cared a little bit... She didn't. Bex couldn't care less if her mother even attempted to contact them.

"No honey, she hasn't. If she does, I'll tell her to leave a message for you while you're gone."

Her aunt smiled at her. Bexaley wanted to tell her not to even bother, but she just held her tongue and nodded.

"Jeremy is gonna pick me up and take me to the airport."

She nodded before hearing a horn honk from outside.

"Well, right on que. I'll see you guys after the summer is over."

Bexa hugged her aunt and ruffled her little cousin's hair before walked out of the house. She threw her bags in the back seat of her best friend's car.

"Hey girl. Oh my gosh I cannot believe you're gonna be gone the whole summer! And you're gonna be on TV too!"

He squealed as they drove to the airport. Bexaley shrugged as she scrolled through Facebook.

"I mean I guess it's cool. I don't know why I'm even going though, not like I'll talk to many people."

She said nonchalantly.

"But it'll still be cool. There will probably be some hot guys there. You hungry? Let's go get some food."

Jeremy smiled and they pulled into a small diner.
Mentioned: None
Interactions: None
​

Kol woke up in the morning to the sound of pots and pans banging together, he made many attempts to rejigger his position in his bed, throw in some headphones and go back to sleep, but try as he may, he just couldn't drown out the clanging sounds. He groaned before throwing his blanket off of him and going into the kitchen where the sounds were coming from.
"What the fuck dude?"
He grumbled to his roommate.
"I'm trying to wake you up so you can get ready to go. I gotta drop you off at the airport before I leave for work. Get your shit together."
Greg smirked before setting the pots down on the counter. "Oh yeah, and you couldn't, you know, shake me or something!?" He shook his head and rubbed his eyes before walking back to his room. He grabbed all of his bags and made sure that he had his passport and anything else he needed. Kol took a 20 minute shower before getting dressed in his clothes. He grabbed his bags and threw them in the trunk of Greg's car. Greg was already in the car and had it started. Why Greg woke Kol up when he didn't have to go to work for another two hours, he will never know. "We're going to get some food."

Greg drove off to the McDonald's and Kolton groaned. Kol was usually a very happy guy, except for in the mornings, he was definitely not a morning person.
Mentioned: None
Interactions: None
​

Alison was woken up by her alarm on her phone singing Countdown to Zero by her band. She sat up in her bed and yawed, as she stretched. Alison got up in went to take a quick shower and change into her clothes. The hosts had told everyone to be at the airport at around noon, and she'd woken up a bit late than she wanted. 'Hmm I think I have a bit of time for a video.' She thought to herself before setting up her camera. She pressed record and began speaking. "Hey guys, it's Alison. Uhm, I just wanted to take a bit of time this morning to tell you that I might not be vlogging as much as usual because I'm going on a trip to Fiji!" She laughed and spoke with her hands as she talked. It was something she was definitely known for. She used a lot of expression. "So yeah, I won't be on YouTube a lot... but lucky for you guys I will be on TV! I got on this show called Reality Getaway this season, so be sure to check me out on the show, on MTV. See ya, guys!" She smiled and gave the camera a quick wave before turning the camera off. She grabbed all of her bags and put them in the car. "This is going to be great."

She smiled and drove to the airport.
Mentioned: None
Interactions: None
​

Jeydon was awaken by his younger sister Bethany, the morning he had to leave for Fiji.

"Jey! You have to wake up big brother, Mommy has to take you to the airport."

She shook him and he turned over, his eyes fluttering open. "I'm up Beth. Go tell Mom I'm getting ready." He smiled and Beth nodded and ran downstairs. He stood up and walked over to his closet to pick out his clothes to wear. Jeydon quickly got dressed and brushed his teeth before going downstairs. "Hey Mom, I'm ready to go." He spoke, his bags already in the car. "Alright honey, go get in the car Beth." Jey's mom grabbed the keys off the coffee table before they scrambled out the door. "Is everyone buckled in and ready to go?"

Jeydon asked as he turned around to look at his younger sister Beth and brother Jacob. The two of them nodded and his mom drove off.
Mentioned: None
Interactions: None
​
Last edited: