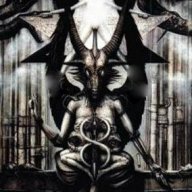 Certified Subdomain
LURKER MEMBER
MYTHICAL MEMBER
Posting Speed

Speed of Light
Writing Levels

Douche
Preferred Character Gender

No Preferences
"Well Maam, that little girl's the closest thing to God that's walking around right now. And if God's the only thing Semile'll listen to, then I don't see we got much choice."

He tightened the last socket and gave the pipe a tap, listening to the pressure equalize. "But I ain't denying it's a real mess. Brotherhood ain't as organised as Infinity, you see, plus they draw too much 'ttention to themselves. I don't reckon much for the the little lady's chances."

He put down his wrench and reached back into his toolbox. And as he took the next item he looked across at Rhiannon.

"Now, Miss. There's just one more thing that needs fixing..."