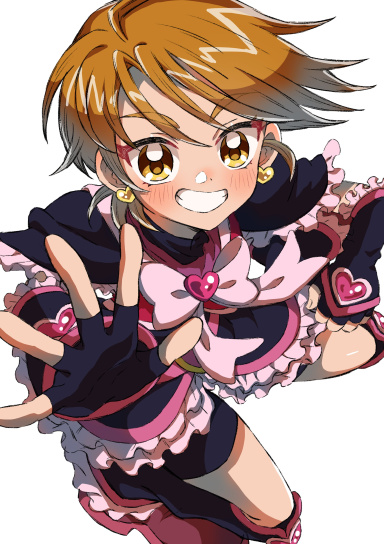 Ancient Iwaku Scum from 2006.
Original poster
MYTHICAL MEMBER
Posting Speed

Slow As Molasses
Online Availability

NEVER
Writing Levels

Adept
Douche
Preferred Character Gender

Primarily Prefer Female
Genres

Surrealism, Surreal Horror (Think Tim Burton), Steampunk, Sci-Fi Fantasy, Spaghetti Westerns, Mercenaries, Dieselpunk, Cyberpunk, Historical fantasies
Episode Five: Family Portrait
​
[ame="http://www.youtube.com/watch?v=Hp24-CvEwZs"]YouTube- Blood Brothers[/ame]
I'm now going to tell you a story.

It is set in a land far away from here; in regions considered pagan by the Church. Yet, it is a tale that we hear often in Semile.

It is a tale of power and hurt.

Her name was Lilith.

She remembered Him so well. His words were dominate, they were the law and if you did not abide by them… She remembered what He did to them. He'd beat them. However, He'd never killed them. Some thought this was his only sign of love but it made them wish they were dead. He had no mercy, not even on his children.

Lilith hung by her feet in a dark well crying. Her naked body was violently shaking from fear and lack of food for days on end.

A growl echoed from above. It was His voice.

She paused and looked up at the pinhole of light.

"Forget her," He growled like a wolf.

Lilith looked in front of her at the darkness; she could feel the rope gaining slack. Her hair dipped into the water and she began screaming. Her head soon was emerged in the water, she tried to pull herself out but she was too weak.

Her small frail body trashed and finally she was pulled up. Lilith gasped for air and began crying again. Her body plunged back into the cold lifeless water.

She had stopped struggling by the sixth time; she knew how to make it stop. When she was pulled up after the sixth time of being dunked she closed her eyes and remember her mother, but she visited her without emotion.

"I am ready to be strong..."

The roped budged, but this time she was being pulled up. The girl was pulled back into the light and roughly maneuvered back onto the solid ground.

She gathered herself and stood. Looking at her father she felt her eyes become cold, like someone had just smothered her and her soul was removed.

"Daddy, I'm done mourning." Another man came and examined her but didn't seem satisfied.

Her eyes became fearful, she knew what that look meant. Her father grabbed her by the hair, screaming tactics in her face.

Lilith felt her eyes swell. He told her she was a bad child, a bad solider, she was weak and puny, and she would never make him proud. Her cheek was suddenly on fire, he slapped her.

Her head began to burn as he yanked on it. He threw her form into the dirt. She began to get up when he pushed her back down.

"Get up! Get up! Fight me! Fight me wench!" She rolled over and stood finally screaming,

"STOP! Stop this! Stop! You're my Fath.." She was smacked to the ground.

"Don't you ever talk to me like that! You are a soldier, you are obedient and quiet! You are to not be weak or revealing! Stand up soldier or face punishment!" She stood and faced him, the beast, he was her father. He use to love, but now he was a being made up of hate and regret.

Her breast throbbed as her heart was pried from her broken ribs, his mouth filled with thousands of teeth clamped over her mouth, the blood pouring into her mouth leaving a bitter taste. She began to choke on the blood, then she looked down at her heart, slowly losing it's rhythm in her fathers paw. Her eyes became cold, like someone has smothered her.

She then spat in her father's eyes. Her soulless grey eyes focused in on his. Her broken heart was now filled with rage. Lilith then screamed as she charged at her father. Although she was much smaller than he was, she had enough force to knock him to the ground.

It was then that she drew her own father's sword and stabbed him with it. No more would he scold her. She was free.

The morale? Sometimes it is simply best to forget about one's so called family and set oneself free.