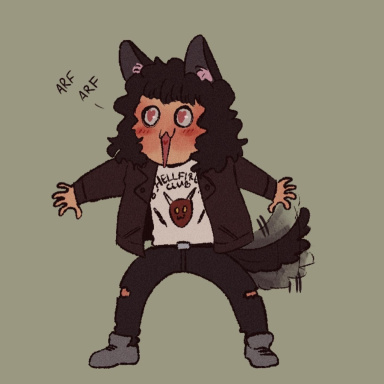 [*screaming into the void intensifies*]
Original poster
ROLEPLAY DEPARTMENT
DONATING MEMBER
FOLKLORE MEMBER
Invitation Status

Not accepting invites at this time
Posting Speed

Speed of Light
Slow As Molasses
Online Availability

It varies a lot depending on my schedule, unfortunately.
Writing Levels

Advanced
Adaptable
Preferred Character Gender

Primarily Prefer Male
Genres

Psychological horror
Body horror
Supernatural
Giallo
Splatterpunk
Dark fantasy
Historical
Low fantasy
Magipunk
Weird West
Noir
Thriller
Gothic horror
Southern Gothic
Gaslamp fantasy
Cyberpunk
Space saga
Clockpunk
Space Western
Space opera
Paranormal
Modern fantasy
Dieselpunk
Post-Apocalyptic
Crime drama
Medieval fantasy
Germany or Japan, c. 1925-1939
Characters aged 12-20
Themes: "Coming of Age", "Through a Looking-Glass Darkly"

The characters find themselves stepping sideways into a strange fantasyland where creatures of legend dwell, and yet which oddly mirrors their own. This land is ruled by a terrible prince and his cadre of faithful champions/enforcers. The characters are swept up into a web of intrigue and mystery as they waver between realities and try to escape the penalties of crossing boundaries not meant for mortals to cross, while dealing with the dark clouds gathering over their own world. Soon, lines begin to blur on both sides, and they develop unforeseen new talents.


This RP would take place during the timeline of events leading up to World War II, and would be set either in Germany or Japan. (Feel free to note your preference.) Characters would be preteens, teenagers, or very young adults. It would involve a fantasy world influenced by the mythology of the chosen country AND the historical real world setting, complete with the relevant political climes. This could potentially be a jump-in roleplay, but I would like to get a dedicated group involved. NOTE: My current RP, Penumbra, is my main focus at present, and I do not intend to start this immediately. My best guess for E.T.A. of the OOC would be in two weeks.

Let me know if this sounds interesting.