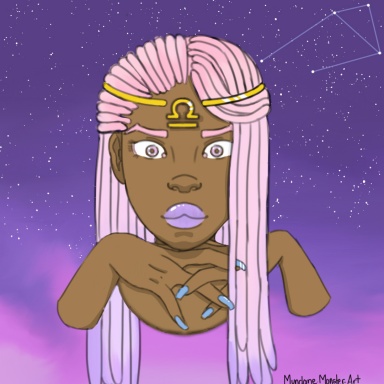 The most uninspiring of monsters
Original poster
FOLKLORE MEMBER
Posting Speed

1-3 posts per day
One post per day
1-3 posts per week
Writing Levels

Beginner
Elementary
Intermediate
Adaptable
Preferred Character Gender

Male
Female
Transgender
Genres

Fantasy, Modern Fantasy, Animal based, Scifi, Modern, Horror, Comedy, Slice of life.
(Banner made by @firejay1)
​
As the first jets arrived, Lieutenant Ryan Scott stood on the balcony above the landing port. The six foot blonde man stared down coldly at the children who exited the plane and immediately realized that they were not there for school. Lt. Scott wondered if it was the lineup of soldiers or the lack of 'welcome to Sandy Wood' banners that clued them in. Either way the horrified, angry and bewildered looks on their faces was priceless and he allowed himself a small chuckle. A few kids quickly adopted a steeled visage and the man knew that they would be the hardest to break, but also the most amusing. The children weren't the only ones that caught his eye, their living 'plushies' drew his attention as well. He knew that some of them were probably thinking of trying to attack him, but he would soon make them aware that if anyone stepped out of line....BAM! His soldiers were going to make the sky rain stuffing.
He gave the children and toys a moment to stop bitching and crying before he descended from the balcony, and stood in front of them in army lineup position in front of the line of soldiers.
"Alright listen up and listen good kiddos!"
He started, being sure to glare at each and everyone one of them.
"I'm Lt. Ryan Scott and for the next ten years, you are my bitches. Ehm, excuse me. I mean, charges."
He said with a sadistic grin.
"St. Matthew's Island will be your home as well as your school. Here you will learn to protect your country--And for those of you who are from different countries, you will learn to protect the United States of America. You get free citizenship too, so don't bitch."
"Now then, let's go over a few guidelines in this place, 'kay?"
" Follow these
FACILITY RULES
and I won't kick your ass."
"Go to class. "
"Go to sleep on time."
"Try to run away and I will find you and shoot the head off your damn plushie with a rifle and feed it's cottony guts to you."
"Girls stay on your side of the hall, boys stay on the other. If I find you mingling at any time other than class and feeding times, I will neuter you all."
"This is the
SCHEDULE
listen up, I won't say it again fuckers."
"
Roll Call
- Basically stand in a line in the hall and wait for Private Miriam to call your name."
"
Breakfast
- A juice pack, and porridge. Shut the hell up this aint the ritz."
"
History of Warfare
- A history of every war ever."
"
Sparring
-
Plushies and Handlers fighting other Plushies and Handlers."
"
Plushie-Handler Connection
- Learning to work together and all that shite."
"
Lunch
- A sandwich, bottled water and a fruit."
"
Free Time
- Self explanatory, don't let me catch you screwing around."
"
Sparring
- I won't repeat this."
"
Scavenger Simulation
- My own little treat, Handlers and their plushies divided into teams of four and made to look for an object of my choice. Could be something of yours could be something of mine. Got a problem?"
"
Dinner
- Soup and bread. Winner of the Scavenger Simulation gets a sweet treat."
"
Rec Time
- Play in the rec room with that ninny Dennis or read whatever."
"
Light's out
- Go the fuck to sleep."
"Now that we've clarified those little issues, the first thing we will do as a class, will be to march the five miles all the way to the facility. Behave or I'll sic the hounds on you."
He took a moment to point at a shadowy corner of the airport where a line of six large kennels sat.
"You see those cuties over there? Those are my babies. Blitzkrieg, D-Day, Bang-Bang, Mustang, Crusher and Lucy. If you try to run away, I will radio to that soldier over there,"
He pointed to a young man with frizzy hair and a splash of freckles on his face
"and he will push that big button over there,"
He pointed to a large red button near the last kennel.
"and my babies will hunt you down like rabbits. Got it? Alright then, MARCH!"
Lt. Scott roared and his soldiers lined up next to the children, forcing them into a tight group with Lt. Scott at the head.
​
Last edited: