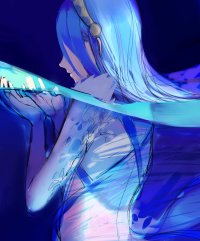 Still not over Birthright's ending
Original poster
Invitation Status

, ,
Posting Speed

1-3 posts per day, One post per day
Writing Levels

Advanced, Adaptable
Preferred Character Gender

Male, Female, Transgender, , Primarily Prefer Female
Genres

Modern, scifi, fantasy, le romance, really anything so long as the characters within are interesting
So, a lot of people are adding in NPCs attached to their PCs in the past/flipside. Which is awesome! This thread is just to help me keep track of them, both so I have a general idea of who's in the city and attached to your character, and to give me additional characters to work with for the spliced in the future/canon side. I don't need a lot of info since I can do the research on the canon side myself and can just search the RP for posts involving them for the flipside, so just a brief overview using this sheet;
Name:
home canon:
brief bio:
Examples
Name:
Weiss Schnee
home canon:
RWBY
brief bio:
Ruby's roommate at Vincent academy. Economics major, captain of the fencing and debate teams, caustic attitude towards Ruby
------------------
Name:
Ciri
home canon:
Witcher
brief bio:
Ruby's coworker at Ted's, senior at Vincent
------------------------
Name:
Jaune Arc
home canon:
RWBY
brief bio:
Ruby's classmate and one of her few friends at Vincent, studying corporate law, surprisingly sly despite his general wet noodle-ness. Would be Pyrrha's boyfriend if he wasn't romantically dense
----------------------------
Name:
Pyrrha Nikos
home canon:
RWBY
brief bio:
Another of Ruby's friends, Pyrrha is a Greek transfer student to Vincent, top of her class and captain of the track team. Really wishes Jaune wasn't romantically dense
Thank you very much to those who don't mind filling this out!
C.T.
@BarrenThin
@Jeremi

York

Chewy Rabbits

OrlandoBloomers
@Thuro The Assassin Potato

Atomyk
Ringmaster