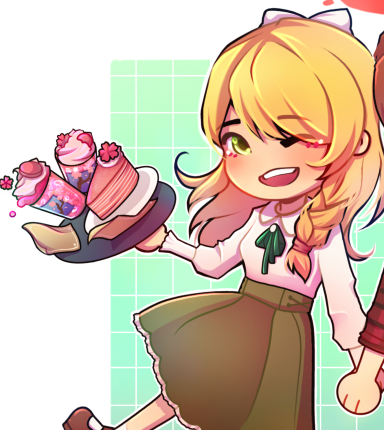 more than a snack, a candlelit dinner
Original poster
Roleplay Invitations

Group Roleplays, One on One Roleplays, Private Convo Roleplays
Posting Speed

Several Posts a Day, A Few Posts A Day, One Post a Day, A Few Posts a Week, One Post a Week
My Usual Online Time

Weekdays: 10 AM - 11 PM CST. Weekends vary.
Writing Levels

Intermediate, Adept, Advanced
Genders You Prefer Playing

Male, Female, Transgender, Androgynous
Playing Style- Passive or Aggressive

Both. Depends on the character and the setting, but I tend to lean towards a more aggressive posting style.
Favorite Genres

Romance, modern, high fantasy, comedy, post-apocalyptic.
Genre You DON'T Like

Historical, furry, horror.

I tried going through the FAQ but I didn't find anything exactly like what I was looking for but maybe I'm blind. So I have like... A really, really hard time with some of the fonts on this website. I know people do it for the aesthetic but sometimes it's so small or so busy and difficult to read. When I'm trying to read posts it really hurts my eyes or I can't focus on the words for some reason. Of course, when I'm rping with someone, I can ask them to use an easier to read font, but I can't do that when reading search threads or anything.

Is there an option to just see the plain text of someone's post? Sometimes I turn on the text-only function on Safari on my phone so I can read things, but I was wondering if there was an option on the site or something of that nature.