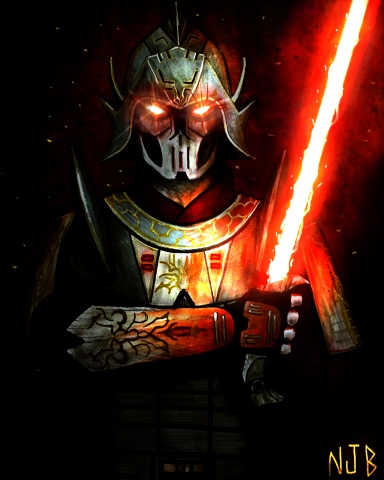 Peace is a lie, there is only passion.
Roleplay Invitations

Group Roleplays
Posting Speed

One Post a Day
Writing Levels

Intermediate, Adept, Advanced
Genders You Prefer Playing

Male, Female
Playing Style- Passive or Aggressive

Both
Favorite Genres

Fantasy, Modern, Horror, Combat, War

Full Name:
(First) Katsumi (Last) Himura
Age:
16
Gender:
Male
Ethnicity:
Japanese
Hero Name:
Vanish
Quirk:
Teleportation
Katsumi's quirk allows him to instantaneously transport himself and or objects from point A to point B without occupying the space between. In order to teleport anything other than himself Katsumi must be touching it upon activation of his quirk. When Katsumi's quirk activates, the form of whatever is being acted upon appears to vibrate for a quick second before disappearing in an instant and being transported in the next second. Currently Katsumi is limited to teleportation at a maximum distance of 100ft or so. Katsumi must have line of sight to the teleportation destination. He can currently only transport himself and one other person at a time and his overall weight limit currently is nothing heavier than a standard fridge.
Quirk Drawbacks:
- Too many consecutive teleports will cause nausea and motion sickness
- Over use of the quirk over an extended period will cause severe fatigue
- If not careful Katsumi could teleport parts of him inside objects, causing severe and fatal damage
- The user may develop a pattern than can be predicated and exploited
Equipment:
- A set of handcuffs he keeps hidden on him while in his hero costume (Usually under his hat or in his back pocket)
Personality:
Katsumi is the kind of person who can almost always be seen smiling as he does his best to look towards the brighter side of things. He can become quite timid at times around more aggressive individuals preferring to avoid conflict rather than prolong it. He is known to be a "softy" at heart and is known to become nervous when in large crowds. However in smaller groups he becomes decently social and his hyper active side begins to show. Needlessly to say he'd certainly appear very high-strung to most people. Katsumi does his best to uphold an acceptable moral compass. At the end of the day Katsumi tries to be someone that people in need can rely on. A true hero succeeds no matter what.
Backstory:
Katsumi Himura is the only son to a well respected doctor and nurse who reside in Japan by the names of Yamamoto Himura and Yuki Himura. The father had made a name for himself using his cell healing quirk to assist in his procedures while the mother was known for using her teleportation quirk to swiftly assist patients. Ever since Katsumi could speak he'd said he wanted to help people; he wanted to save people just like his parents had been doing for years even before his quirk was manifesting.
During his initial education it was common place for Katsumi to be blamed whenever things turned up missing because of his quirk. Due to this most kids usually called him petty names like "thief" and such; also implying at times how his power could be used for villainy. Katsumi would do his best to not let these things get to him but it gave him an additional goal. He wanted to show people that no matter what their quirk was they could be a hero.
After seeing one news report of a villain attack that left many people severely injured as it took too long for many to be sent to hospitals to be properly treated. Katsumi wanted to stop lives from being cut short like those unfortunate people; and he knew just how to do it. When he came of age Katsumi promptly applied to U.A whom were pleased to see the son of a respected doctor wanting to attend.
Talents:
- Empathetic
- Innovative
- Self-Discipline
Weaknesses:
- Public Speaking
- He is naive and selfless to a fault.
- Easily pushed around
Opinions of Other Students:
Fuchizaki, Suzu: "Suzu-san looks like he radiates confidence; almost like All Might without the big smile. His quirk is kinda scary though; I never wanna see him get angry."
Azuha, Shouya: "Shouya-san seems really nice once you talk to him. Though he always seems to be sizing everybody up in some kinda way."
Matsuda Yuzuki: "Yuzuki-san...she looks like someone who carries something heavy around with her that can't be seen. Its...its kinda hard to approach her at times. Maybe she just has a lot to live up to. If that's the case I can relate."
Carlos Canabela: "He's certainly the class prankster but I worry one day Carlos is gonna really hurt someone unintentionally and or he's gonna get himself in big trouble one day."
Ayesha Nishinoya: " Ayesha is a real bundle of energy, literally. She seems really fun to be around though considering how eccentric she is. Though her forwardness tied together with her energy can be a little daunting at times."
Matsuoka Momoko: "Not gonna lie, Momo-san is kinda cute. I-I mean Momo-san seems very kind and not destructive at all. Well she-her quirk-is um...She's a very nice person."
Takagi Sunemizuki: "Takagi-san has gotta be the scariest person in the class. Trying to talk to her is like trying to handle an extra thorny rose. If she's scarier than most villains they won't have a chance."
Maria Amanar: "She seems to herself and appears to tolerate others more so than anything else really. Probably has to due with the professionalism she portrays like a few of the others in class."
Mezame Nemuke: "Nemuke-san is real wildcard. She can be doing nothing one second and then her mood changes completely. She always seems reserved to herself though, engaging herself in her personal activities."
Kamimasu Ryoku: "Kinda hard to judge really. Ryoku-san seems laid back and spouts a good humorous line here and there but something seems...off and I don't know what or why."
Renji Mizukomaru: "Renji-san seems like a pretty upstanding person. It honestly looks like he wishes everyone the best of luck and means what he says."
Costume:
Katsumi's hero costume consists of a black vest with light gray sleeves (rolled up to just before the elbows) and a dark grey tie with matching black slacks and dress shoes. A black fedora hat tops off the outfit giving the appearance of either a hands on magician, lax business man or a young mobster.​
Last edited: