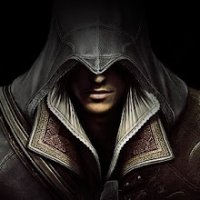 Praise be unto the Lord God of Israel
Original poster
PROLOGUE
​
Whew! You groan, reclining your head back against the soft, plush cushion of your chair: Damn, work was rough today! ... Or school. You scroll your mouse down against a bright computer monitor, eyes scanning a Sign-Up Thread written by Murder Game creator, Iwakuroleplay user commonly referred to as 'Akibahara.' Not bad, not bad. You chuckle to yourself, playing as me for an RP event? Interesting scenario, I wonder if--
CRASH!
You gasp, a booming crack of thunder erupted deep from the dark dark sky above. Hard rain fell upon your bedroom window, the sharp crackles of thunder and lighting piercing your ears, sending bouts of white light peering through your curtains at random intervals. A storm was settling in. Very harsh. Possibly one of the hardest to ever hit your city in 2014, especially during the Summer season.
Whatever.
Idly acknowledging the torrential downpour outside, you continued typing away: Maybe writing up a quirky comment in the OOC section, maybe you utilized such profound creative intellect you're so proud of and wrote up a unique introduction for your character, or alternatively, you looked outside as rain lashed against the windows...
Not for long.
​
"Get 'em!"​
You don't have nearly enough time to flip around, a brown potato sack hastily muffled your pleas and cries for help. It was dark. Too dark. Your vision blurred thanks to the rough fabric covering your face, but you manage to spot this: Two ominous red goggles, burning deep against the darkness, glaring right at you.
You feel someone heft you over their shoulder, and then... nothing.
​
"
This is Echo 5, Mr. Starkweather wants this one alive."
HOURS LATER...
​
You woke up.
"
Uugh..."
Getting knocked unconscious wasn't like the movies. You felt a very tingly sensation erupt in your head, at first, as if you hung upside down on a monkeybar for a while. You can't recall the last 3-5 seconds before whoever that was sent you into La-La Land. Was it a punch? Or were you choked out? It honestly didn't matter—you were far, far away from home—and desperately needed to escape this... well, who the fuck knows.
Sitting up, you pressed a hand against your face, removing a dirty, grimy oxygen mask. A plastic tube hinged against it's valve hung low into an adjacent wall, coupled with a dormant mechanical pumping apparatus: An MSDS logo sporting the word 'Suprane' caught your attention. You may not be aware, but Suprane or "Desflurane" is a powerful, yet expensive general anesthetic.
You didn't care.
An old, black '90s TV set buzzed to life within the dim, musky room. The spontaneous 'CRAAAAAAAAAACK' of white noise was unsettling, needless to say-- until it was cut short by a green 'Play' button flashing in the upper left hand corner.
A male, sporting a black leather jacket, gloves, and a freakish 'smiley' mask, waved into a camera:
​
********​
​
Hello everyone. Welcome to your first night of rebirth. For the past few months, perhaps years of your life, you've enjoyed living a fantasy. This 'roleplaying': Your illusion, your escape, your DRUG, from such a cold, cruel outside world. [A pause] There are 24 of you. Most, if not all, of you are interconnected in a way you'll soon discover. For the next seven days, you'll experience REAL roleplaying: A real Murder Game. If you win, you return home with $500,000 via anonymous electronic payment – if you lose, you go home empty handed.

Catch the traitor.

There is one amongst you.

Listen to me, and your chance of survival increases: The door will open, head out into the hospital lobby. The Director has presents.

[Beep!]

[The screen dies out.]

*********​
A buzz emanated from a rusty door leading outside into, as this mystery man claims, a hospital hallway, followed by a lobby.
You slid off the table and winced as your shoes touched the cold tile floor, heading out into the unknown...
Between now and 2 PM MST Wednesday is the prologue period. Feel free to post your character prologue. If you complete your prologue or opt not to post one, feel free to engage in character interaction! I will explain what the lobby looks like after everyone posts!
PS: There is also a 'Mid-Prologue' update. This is the only 'mid-' we'll be having in the Murder Tale!
​
Last edited: