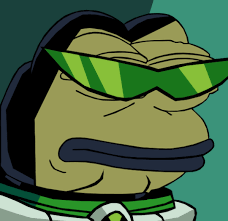 Whatever, Bullfrag is awesome.
Original poster
FOLKLORE MEMBER
Posting Speed

1-3 posts per day
Writing Levels

Intermediate
Preferred Character Gender

Male
Female
Genres

Fantasy, Superheroics, Slice-of-Life, Anime, a fair deal of fandom...
Strangers will soon cross paths as they board a plane.

Flight IWK-189, a flight that, at that very time, was ready to leave Tokyo to head for Taiwan. Many have boarded this flight. Whether it be for business, tourism, returning home or such, they have boarded it. And the course has been set.

The plane rose, but it never did touch down. Not at its destination, at least.

It had crashed into the seas, with many dead and many missing. A few of these missing individuals soon find themselves in an odd new place that didn't seem like home...


---

tl;dr bunch of guys. You get to bring friends. Plane crash. No survivors(but you). You find yourself in an odd place, and you all will soon discover something magical...

The roleplay starts off in the plane. Your seatbelt is tied, so no walking around! Unless you're a flight attendant or something something.

The place you find your characters in is actually part of some sort of area where mermaids thrive. It appears to be some sort of Archipelago of small islands, presumably uncharted. Mermaids inhabit the waters surrounding these islands.


---

Applications for Humans

(Insert Anime-themed picture Here)

Name:
Age:
Gender:
Race: Human
Occupation: What did you work as? If N/A, put N/A.
Reason: What is your reason for boarding this plane? It can be something as simple as a vacation or a business trip.
Appearance: Include traits not present in picture.
Skills: What can you do?
Personality: A paragraph and in sentences.
History: A paragraph at least.
Other Information: Stuff that doesn't fit up there.


---

Applications for Mermaids

(Insert Anime-themed picture Here)

Name:
Age:
Gender: Female
Race: Mermaid
Appearance: Traits not present in picture.
Animal: What aquatic animal are you capable of transforming into? I would prefer it if this was your lower half too.
Magical Capabilities: What abilities do you possess? Try to fit it with your animal half.
Skills: Well?
Personality: A paragraph in sentences.
History: A paragraph, at least.
Other Information: Stuff that doesn't fit up there.​

Rules and Notes

The usual. We all have common sense and know what to and what not to do.
I will not limit characters, but please ensure that you are capable of controlling all characters you have submitted.
I will disallow the further addition of human characters after the prologue has ended.
Each post must be at least a paragraph.
Avoid creating chains of 'I'm waiting for that guy'.
If your character is inactive for a week, you will be alerted. Two weeks and you will be eliminated.
Have fun!
To prove that you have read these rules, include in your 'Appearance' section of your application your height, not in feet and inches, not in lightyears, but in metres and centimetres. Refrain from saying 'I can't into metres and centimetres' or anything along those lines. If you do not follow this particular rule, your application will be rejected.

Mermaids

Mermaids are monogender - female only. Do not attempt to convince me to include male merfolk because such efforts will be futile.
Mermaids require a male human to reproduce.
Mermaids generally are not that fond of human females.
Mermaids don't really care about modesty. Some of them have never even heard of clothes.
Mermaids have the ability to shift between three states - a human form with legs, the classical mermaid with an animalistic lower half and human upper body, and a full-on animal form, usually that of an aquatic creature.
Newborn mermaids are indistinguishable from the larval stage of their animal forms. When they reach 13 human years in age, they will gain the ability to turn their upper halves into humans. 13 is their juvenile phase. Only at 15 years, and for lucky ones, 14 years, do they gain the ability to take human forms to walk on land. This is when mermaids are considered adults.
Mermaids can live for centuries before disappearing into sea foam. The longest a mermaid has lived was a thousand years. They age very, very slowly.

Other Races

There will be other races. As time passes, I might consider making them playable. But for now, they will be NPCs.
Mermaids could be friends with certain sea creatures. By default, mermaids are capable of communicating with sea creatures, even the ones they prey on. I know, sad life huh?​