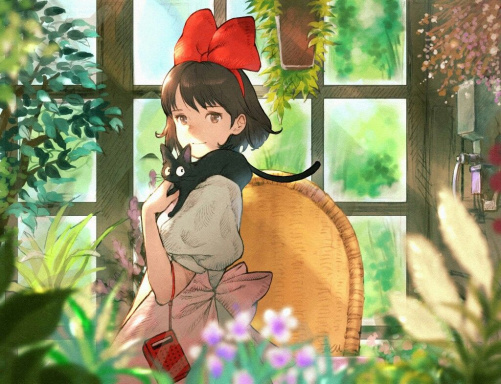 The Twin Fox
Original poster
Roleplay Invitations

One on One Roleplays, Private Convo Roleplays
Posting Speed

A Few Posts A Day, One Post a Day, A Few Posts a Week, One Post a Week
My Usual Online Time

So I'm usually online in some form usually working on things or chatting with a buddy. I tend to respond as soon as I can if I'm not busy helping the family out, so just drop a line if you wanna talk or discuss a plot.
Writing Levels

Intermediate, Adept, Advanced
Genders You Prefer Playing

Male, Female, Transgender
Playing Style- Passive or Aggressive

I'm both. I don't mind taking the reins if it's needed and I have no trouble backing down for my partner to lead the story as well. BUT I will draw the line at being insulted or always having my ideas dismissed because someone wants the rp to go solely by their standards. If you can't play nice and fair and we can't work together as partners...it won't work out.
Favorite Genres

Romance, romance, romance! Seriously, I always have romance involved. I also like fantasy, scifi, action, adventure, modern, magical, horror, and post apocalyptic. If you have a genre not listed here please mention it! Maybe we can work something out!
Genre You DON'T Like

Um...I don't like rping purely one genre. We have to mix and match them up, you know?

What's up my dudes! So, not dead. But it's certainly been a long while since I've been on this wonderful site! Anyway, I'm Vixen. You can call me any variation of my name, if you would like. With how long I've been gone my rp partners have dwindled to all but none, so I'm in the market for some new friends to tell stories with! Hopefully some of you will think I'm a match for your own wants!
Little More About Me:
I'm 22 and I will insist that you at least be 18+ to roleplay with me. It's nothing against the younger group, it's just more comfortable for me to roleplay with people around my own age group. Sorry guys!
I've been writing since I was 9 or so, I've been roleplaying specifically since I was 11. So, 11 years' experience! Look at that, I did math. I'm literate, though I'll admit on occasion in outside conversation I'll mess up often and go shorthand if my wrist bothers me too much. Never in game though.
I can write anywhere from 300-1000+ words per Main Character!
I enjoy playing Canon x OC pairings!
I have a wrist that messes up on me occasionally and it practically cripples me on some days. Yes, I've gone to the doctor with it. No, so far it's not gonna cause long lasting damage. BUT it does cause extreme pain when writing for long amounts of time. Please be patient with me if my responses take a little longer than usual.
I adore OOC chat! Getting to know one another helps build a more enjoyable story after all!
I'm comfortable on PM's, Emails, and Google Docs! Occasionally threads, but I do struggle with them and may ask for some assistance.
Expectations for My Partners:
If you request that I play a Canon Character for your OC, I expect the same for my own. In other words, expect to double up! It's only fair!
I have triggers. I will gladly share them with you over a PM, but please tell me of your own. I don't want to accidentally harm someone while we write a story together. Your safety and happiness is just as important as my own.
If anything gets hectic on your end, please let me know! I'm a worrier so I kind of…panic when I don't hear from my friends for long periods of time.
I do prefer quality over quantity, but I will say this. Do not give me a one liner. Do not give me something that I can't work off of. If it's just a paragraph of garbled mess that I can't work off of, we may have an issue.
So! Biggie for me, buddies. Don't disrespect me. I do my best to treat everyone who comes into my inbox with respect and kindness and on a rare occasion, I have not had the same courtesy extended to me in those conversations. I won't deal with it. If you think I won't drop you like a hot potato because you start to bully me or treat me as lesser in some way, you would be wrong.
All Underage Characters WILL be bumped up to an appropriate age in our rps.
Let's plan this thing together! We're writing together so we should come up with ideas together! Let's discuss, let's plan! It's always fun!
Fandoms I'm Willing to Do:
My Hero Academia/Boku No Hero Academia
Teen Wolf (I will admit that I have stopped at season 4 for this right now. Life got busy…)
Blue Exorcist
One Piece
Supernatural
Characters:
(If you don't see one listed that you would like me to play, please bring it up! Perhaps we can work something out!)
My Hero Academia:
Love Interests: Tenya Iida
Who I can Play: Izuku Midoriya – Momo Yaoyorozu – Katsuki Bakugo – Mina Ashido – Denki Kaminari -Eijiro Kirishima – Kyako Jiro – Shoto Todoroki – Hitoshi Shinso – Mei Hatsume – Shota Aizawa – Emi Fukukado.
Teen Wolf:
Love Interests: Derek Hale – Stiles Stilinski – Peter Hale
Who I can Play: Peter Hale – Derek Hale – Cora Hale – Stiles Stilinski – Erica Reyes – Allison Argent – Lydia Martin – Isaac Lahey – Jackson Whittemore – Scott McCall
Blue Exorcist:
Love Interests: Ryuji Suguro – Rin Okumura – Yukio Okumura
Who I can Play: Rin Okumura – Yukio Okumura – Ryuji Suguro – Shiemi Moriyama – Izumo Kamiki – Renzo Shima – Shura Kirigakure
One Piece:
Love Interests: Trafalgar Law – Roronoa Zoro, Portgas D. Ace
Who I can Play: Nami – Nico Robin – Monkey D. Luffy – Vinsmoke Sanji – Roronoa Zoro – Portgas D. Ace – Sabo – Perona – Nefertari Vivi - ….there's actually a lot. You know what, just ask for this one. xD It's probably a yes.
Supernatural:
Love Interests: Dean Winchester – Castiel
Who I can Play: Dean Winchester – Sam Winchester – Castiel
Genre's:
Romance! I'm all for it my dudes, always. Even if it's slow burn, it'll probably always be in my rps,
Angsty drama. Drama in general. Angst in general. I live for tormenting my characters.
Fluff! As much as I like to torment them, I also love the fluffy comfort and confessions.
Action! Even if it's slice of life, you gotta spice it up a bit.
I'm good with Horror too, though that is a rare request.
Does smut count as a genre? I dunno. I'm good with it but I am more of a 70/30 type person. More story makes me happy!
AU's:
Soulmates
Childhood Friends
Christmas/Winter things (Tis the season!)
Pretty much anything honestly…just bring it up!
I think that's pretty much it! Hopefully you can find something here that makes you think I'm worth rping with! Drop by my inbox and lets discuss some ideas! Looking forward to hearing from you!