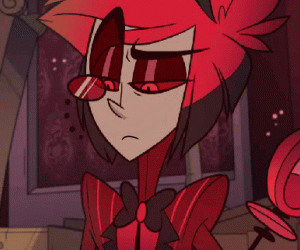 Anxious Tomato Will Bite You!
Original poster
Invitation Status
Posting Speed

1-3 posts per day
One post per day
1-3 posts per week
One post per week
Slow As Molasses
Online Availability

Afternoons, evenings and nights.
Writing Levels

Intermediate
Adept
Advanced
Adaptable
Preferred Character Gender

Male
Female
Genres

Historical, fantasy, magic, horror, supernatural, survival, vampires, demons, pirates, mutants, ghosts, romance (FxF, MxM, MxF) (Romance should be part of the plot and not the whole plot in itself), etc.

Jasmine sat in the kitchen watching the sun go down behind the trees. She were sinken in to deep thoughts, thoughts about her parents. They had been dead for a week and the funeral had been just a day ago. A deep sight escaped her lips, she had barely gone out of her appartment since she had gotten to know about her parents death.

She remembered the day that it had happened, they were going to have some family time together as fast as they got home. They would start with fishing, everyone in their family liked fishing especialy when they did it together. Then after that they would eat a nice family dinner, hopefully it would be the fishes they had catched during that day, if they didn't catch anything then they would just buy something on their way home. But they wouldn't get that far, because when her parents were on their way home there were a traffic accident.

They died immediately when they colided with the other car, the man that drove the other car had been drunk. He survived, but her parents didn't. She waited for hours on her parents and tried to call them many times, but no one picked up the phone and no one walked in threw the door. Had they forgotten about their promise and were out together instead? She kept waiting, thinking that maybe there had been a trafic jam. But after hours of waiting she got the call, first she thought it were a prank call, then she got shocked and didn't understand what was happening. It was first when she had gone to identify the bodies that she realised what was going on, as she saw her dead parents she broke down crying. Jasmine didn't remember how she got home again after that, they probably called someone to take her home or maybe she were able to tell them were she lived so they could take her home.

She had been on the funeral but not for long. While the others stayed and talked with eachother Jasmine decided to go home after they had done the ceremony. She didn't shed even one tear during the funeral, it was as if she were to shocked to feel anything. Even the day after when she sat there at the kitchen table she were still like that, she didn't feel a thing.

Suddenly a knock on the door woke her up from the thoughts, she rose and started to walk to the door without being in any hurry. She didn't care if the person at the door had left when she had arrived at it, it would be easier if the world would just leave her alone for a while. She opened the door and saw a unfamiliar person standing there. "Yes?" She said with a dry voice that hadn't been used for almost a week, she hadn't spoken that much since her parents died, not because there had been anyone to talk to, she had unplugged the phone and apparently people hadn't bothered to walk to her home to see how she were feeling.