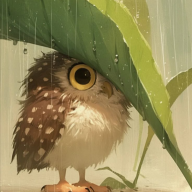 FROSTED MURDER MARSHMALLOW
Original poster
ADMINISTRATOR
MYTHICAL MEMBER
Invitation Status

Looking for partners
Posting Speed

1-3 posts per week
Slow As Molasses
Online Availability

10AM - 10PM Daily
Writing Levels

Adaptable
Preferred Character Gender

Female
THAT'S IT! I have never had this many server problems in years! I firmly believe that Iwaku is cursed! This is just getting ridiculous.

Our only solution is to find the culprit an execute them!

Everyone is a suspect. >:[ But here are a few people that have the most vicious of motives!

Ampoule
Being a powerful witch and a double-trap, perhaps Ampoule has slowly enchanted the males of Iwaku for her ultimate goal of destroying us all!

Paorousama
After Isabella was kicked out of the Insanity realm and got a real job, Insanity has been as I quote "totally lame". He could be trying to seek revenge against Iwaku for trying to replace him!

Isabella Hime
Out of pure spite, Isabella might be sitting back in his corner laughing maniacally as all of Iwaku falls to pieces without him here to hate!

Myself
Not that ~I~ would ever do such an evil thing, but there is always a chance that I went mad with bitter hated after the death of Moonwings and I may intend to take out every other roleplay forum in the universe - one site at a time!

Asmodeus
After being abused, ignored, fired, replaced, and kicked down stairs time and time again, Asmo could be out to crush the very fabric of time just to show Iwaku who is boss!

Pirogeth
That's right, even Piro our beloved Newspaper Editor is a suspect. After months and months of unreliable news crewbies, he could have decided to MAKE some news!

Sakura
What happens when the sole source of MOE gets too busy at school to give Iwaku it's daily dose of super cute? The world ends!


...If YOU have any information on potential suspects, pleased contact the nearest official! D:< This menace must be stopped!