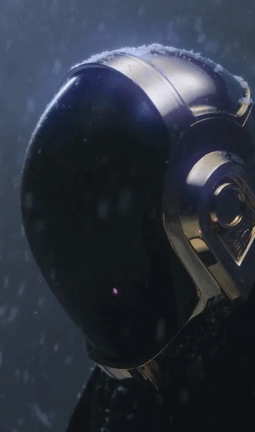 Nerd
Original poster
DONATING MEMBER
Roleplay Invitations

Group Roleplays, One on One Roleplays
Posting Speed

A Few Posts a Week, One Post a Week, Slow As Molasses
Writing Levels

Intermediate, Adept, Advanced
Genders You Prefer Playing

Primarily Prefer Male
Playing Style- Passive or Aggressive

Either. I'm very flexible when it comes to plotting, but I'm also willing to take the lead on determining roleplay direction.
Favorite Genres

Fantasy, Sci-fi, Modern, Apocalypse, Action and adventure, Steampunk, Dieselpunk, People with Powers, some historical eras, lots and lots of other things. Feel free to ask.
Genre You DON'T Like

Slice of life, high school, generic medieval fantasy, roleplaying as animals, pure romance
Spectre's wreck of a Test Thread
Hello! My name is Spectre (Or Sam, if you're feeling familiar) and welcome to my code dump. Now featuring less blindingly white text boxes! I mostly make the bbcodes for shits and giggles, though I've gotten quite good at it over the months and months and
months
I've been working on doing so. Kind of a calming practice for me, at this point. Feel free to look around, though I make no promises on organization. I'd love credit/notification if you're planning on using something of mine.
If you're looking for my good and/or completed codes,
this thread here
has that in a far more neat and orderly fashion. c:
A couple of requests:
1.)
Don't post, unless you've asked permission or I said to.
2.)
Please don't be afraid to ask me to explain things in PMs.
A couple of warnings:
1.)
Lots and
lots
of gifs, images, videos. Especially on the latter pages.
2.)
Lots and
lots
of cursing. I am an unapologetic pottymouth.
Gonna drop some interesting links:
Iwaku Color Guide
Div Shit
Color Picker
Filler Text Generator
Photo Editor 1 - Collage edition
Photo Editor 2 - Filter edition
This post about writing accents
Text replacer!! - literally saves my live on a weekly basis
Room Sketcher
FREE Image background remover
Imgur - my current image storer
Google Font List
Flex boxes? Flex boxes.
Useful Tumblr blog - Clothes and Historical Shit
Useful Tumblr post - big ass list of mythical creatures
I made an alphabetized FC list! Fuck yeah. Fuck, that was a massive pain in my ass. The people are sorted by gender then surname, and the symbols are my own ranking system. More * means I like their face more, and a ☆ means I've used them as an FC in the past or am currently using them as an FC.
also pls tell me if I made a mistake. pls, for realsies.
name
surname
-
Image search
-
---
David
Agbodji
- **
Johan
Akan
- ***
Adewale
Akinnuoye-Agbaje
- **
Dawid
Auguscik
- ***
Pedro
Aurelian
- *
Braeden
Baade
- *
Daniel
Bamdad
- ☆ ***
Ben
Barnes
- **
Daniel
Bederov
- ☆ **
Brandon P.
Bell
- ***
Matthew
Bell
- **
Don
Benjamin
- ☆ ***
Jon
Bernthal
- ☆ ***
Gijs
Blom
- *
Tim
Borrmann
- **
Alex
Bouchard
- *
Ryan
Bowden
- **
David
Brandt
-
Gallery Site
- **
Matthew
Brue
- **
Caleb
Callahan
- **
Mario
Casas
- *
Cristian
Codrin
- **
Joe
Collier
- **
Andrew
Cooper
- **
Alejandro
Corzo
- **
Jai
Courtney
- ☆ **
Ben
Dahlhaus
- **
Arthur
Daniyarov
- *
Craig
David
- *
Casey
Deidrick
- ***
Andrea
Denver
- **
Benjamin
Eidem
- *
Boy
Epic
- **
Ben
Feldman
- **
Alexander
Ferrario
- **
Daniel
Feuerriegel
- **
Diego
Fragoso
- **
Dave
Franco
- **
Adam
Gallagher
- ☆ **
Dan
Garland
- ***
Daniel
Garofali
- **
Anthony
Gastelier
- ☆ ***
Dean
Geyer
- *
Baptiste
Giabiconi
- **
Artjom
Gilz
- **
David
Giuntoli
- **
Arthur
Gosse
- **
Frank
Grillo
- **
Adam
Gurr
- *
Quim
Gutierrez
- *
Armie
Hammer
- ☆ **
Thorbjorn
Harr
- ☆ **
Anders
Hayward
- *
Daniel
Henney
- **
Alfonso
Herrera
- **
Aldis
Hodge
- **
Craig
Horner
- **
Michiel
Huisman
- *
Billy
Huxley
- ☆ ***
Allan
Hyde
- *
Cheyanne
Jackson
- **
Stephen
James
- **
Erko
Jun
- *
Julien
Kang
- ***
Harshvardhan
Kapoor
- ***
Marwan
Kenzari
- **
Boris
Kodjoe
- *
Rahul
Kohli
- **
Francisco
Lachowski
- ☆ *
Miles
Langford
- *
Toby
Leonard
- ☆ **
Leandro
Lima
- ☆ **
Anton
Lisin
- *
Franco
Lo Presti
(? uncertain) - **
Alexander
Ludwig
- *
Daniel
Madison
- **
Rami
Malek
- ☆ **
Sasha
Marini
- **
Callan
Mulvey
- ☆ **
Sergio
Muniz
- *
Hideo
Muraoka
- ***
Cillian
Murphy
- **
Antonio
Navas
- **
Victor
Norlander
- **
Sean
O'Pry
- *
Alexis
Papas
- *
James
Quaintance
(Jimmy Q) - ☆ ***
Felix
Rahmer
- **
Matt
Raimo
- **
Edgar
Ramirez
- **
Blair
Redford
- **
Trevante
Rhodes
- ***
Drew
Roy
- **
Jesse
Rutherford
- ***
Benjamin
Sadler
- **
Adrien
Sahores
- **
AJ
Saudin
- ***
Adam
Senn
- *
Arran
Sly
- *
Clement
Stevenant
- *
Johnny
Stevens
- *
Levi
Stocke
- ☆ **
Chay
Suede
- **
Rajiv
Surendra
- ***
Alexander
Uloom
- **
Casper
Van Dien
- **
Bastiaan
Van Gaalen
- **
Simon
Van Meervenne
- **
Mateus
Verdelho
- ☆ **
Adam
Von Rothfelder
- ☆ ***
Hannes
Wengle
- ***
Edward
Wilding
- **
Finn
Wittrock
- **
name
surname
-
Image search
-
---
Amy
Acker
- **
Clara
Alonso
- **
Angela
Bassett
- ☆ **
Valentina
Belleza
- ☆ ***
Alana
Bunte
- ☆ **
Amra
Cerkezovic
- **
Benthe
De Vries
- **
Alice
Francis
- **
Ashley
Frangipane
(Halsey) - **
Noni
Gasa
- ☆ ***
Beck
Holladay
- ☆ ***
Ellen
Hollman
- **
Alyosha
Kovalyova
- **
Katrina
Law
- **
Noemie
Lenoir
- **
Aiyana
Lewis
- ***
Gugu
Mbatha-Raw
- ***
Thandie
Newton
- **
Lupita
Nyong'o
- ***
Oluchi
Onweagba
- **
Felicia
Porter
- ☆ ***
Hilary
Rhoda
- **
Isabella
Rossellini
- **
Emily
Rudd
- **
Scarlett
Simoneit
- ☆ ***
Antonia
Thomas
- ***
Antje
Traue
- ☆ ***
Denise
Vasi
- ☆ **
Alek
Wek
- **
Michelle
Yeoh
- **
Elodie
Yung
- ☆ ***
Amelia
Zadro
- **
Ziyi
Zhang
- **
Last edited: