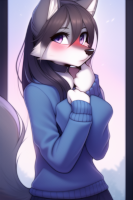 Hopeless Romantic
Original poster
I think this is the right place to ask. If not I apologize.

I have recently made a thread in the group interest checks, but it was a poll on which of my ideas I should do, rather than for a single idea. I haven't gotten too many responses beyond the friends of mine I sent the link to, so I have been wondering if I should just pick an idea and make a check for that.

However, I am having trouble picking an idea, thus the poll in the first place. My question is - is there something about polls with short summaries that puts people off over a single idea a bit more worked out? Or is this just my eagerness/impatience psyching me out once more?