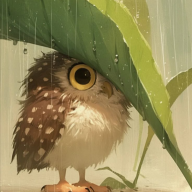 FROSTED MURDER MARSHMALLOW
Original poster
ADMINISTRATOR
MYTHICAL MEMBER
Invitation Status

Looking for partners
Posting Speed

1-3 posts per week
Slow As Molasses
Online Availability

10AM - 10PM Daily
Writing Levels

Adaptable
Preferred Character Gender

Female
There it was. Standing tall and solid made of large cuts of stone and covered with dark green ivy. The castle was beautiful, not that she doubted her wedding gift would be anything but. The soon-to-be King promised her a castle all of her own for traveling across three countries to be his bride. Zoraida's lands were just as lovely, with forests, rivers, and so much more. Alessandra was in love with the country-side.

"We're here m'lady." The carriage stopped out front and the door opened. Someone holding out a hand so she could step out. Dark hair cascaded over a deep blue dress. Lush fabric that might the green in her eyes pop out. She looked very much like a King's bride-to-be. Alessandra glanced around curiously. First at the castle and then at the woods nearby. She was surprised to see a path there. Perfect!

"I think I'll go for a walk first. You'll have someone prepare dinner?" she asked, already walking towards the path at the break in the trees.

"M'lady, that may not be the best of ideas. There is rumor of thieves nearby."

"Is that similar to the other rumor? Of a secret benefactor leaving gold and treasures to the villagers?" she asked, clearly amused with the whole idea. Of course she has heard all of these stories. This was her land now, and she needed to be away. "Don't be silly. It'll be fine. I promise not to stray too far."

Of course an hour later, as Alessandra ducked under a branch and circled around a tree, she realized she was going to have to apologize for breaking her promise. She lost the path some time back and with the tree canopy over head she was having the hardest time trying to gauge which direction she was walking.