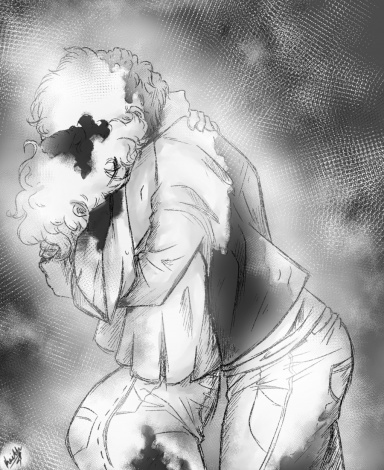 Consume. Smother your doubts. Be fulfilled.
Original poster
Happy Ambiance
A long week of hard work and perseverance has brought you to the weekend! And not just any weekend. But the weekend.

Block Party Weekend!

Moss Creek has held this event as tradition for several years running, in which every member of the community bands together to throw a celebration. All to welcome our newest additions to the family--you! So don't be a sour puss. It's a beautiful Friday evening! This fall night is crisp and refreshing. The scent of sizzling hotdogs and hamburgers are permeating throughout the area. Children's vibrant and soul-lifting laughter are at an all time high. And the boisterous chatter of neighbors--no, family members are steadily rising by the second. All that's left is for you to jump into the fun and get to know your lifetime friends!

So, what do you say, neighbor? Won't you come out and join us?
---
​
"Jerry! Slap down two more dogs for me and Dahlia, would ya?"
"Comin' right up!" Jerry said with a wink, tossing two more dogs onto the grill with ease. And perhaps a hit of pizzazz. What could Jerry say? He loved showing off and now was as good of a time as any. "You want some crisp on that, Bill?"
Bill, who had been lounging in a lawn chair, raised his half-empty Coors Light and nodded. "You know us damn well, Jer! Crisp it up!"
The praise only succeeded to swell Jerry's chest with even more pride. He took great care and time when it came to grilling. Hell, his line of awards hung up around the den of his house was a true testament to how much he loved cooking. Baking. Grilling. The whole shabang. Nothing was too much of a challenge for Jerry. Watching the pleased smile splitting people's cheeks as they ate his delicious creations was just icing on the cake. Oh yeah... when it was Annual Block Party, he knew it was his time to shine.
He took a moment to adjust the tie of his "Kiss the Chef" apron before yelling back, "Can do! Oi, make sure to lemme know when the newbies show their faces, yeah? Gotta get to 'em before Phil does." Jerry spat out Phil's name with playful venom, not at all missing the mentioned man's scoff from next door as he tended to his own grill. Like Hell Jerry would let Phil reel in the new guys with his half-assed grilling. Not on his watch!
Bill laughed, loud and long as he draped even further into the chair. He took a quick swig. "You know I got your back, man! Better watch out, Phil! Jer's not playing games with ya ass this year!"
"Come into my yard and say that to my face, punks!" Phil shouted, an amused smile pulling at his lips. Begrudging, but amused.
"Nice try! You aren't gonna make me burn my dogs that easy!" Jerry shot back.
The three men continued their loud banter for quite some time. Nearly every house in the culdesac and further down the block were alight with life and vibrancy. A handful of families had already started hefting out fireworks, as night time had rolled around a few hours ago and a comfortable coolness tinged the air.
Further down the street, music boomed from a stage holding a small band. The lead singer belted into her gold crowned microphone, her sweat-soaked hair flipping with every snap and bob of her head as she bounded about. A majority of the crowd was gathered around that stage, filling up the street with body heat and intermingling voices singing along. A majority of the songs was a combination of mainstream hits, upbeat guitar, and indie pop music. Perfect mood. Perfect unity. Perfect everything.
Now, if the newbies would just show up--then they could really get this party started.
---
Tags:

@KatSea , @Elle Joyner , and @Iceydaze