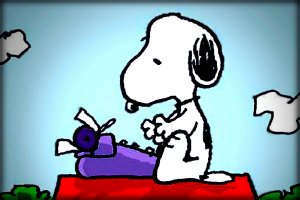 Roleplay Invitations

Group Roleplays, One on One Roleplays
Posting Speed

Several Posts a Day
My Usual Online Time

Generally online in the afternoon eastern time
Writing Levels

Give-No-Fucks, Adaptable
Genders You Prefer Playing

Male, Female
Playing Style- Passive or Aggressive

More passive but am decently comfortable with leading.
Favorite Genres

Fantasy, mystery, magical, modern,
Genre You DON'T Like

Dystopian, Survival stories,

Azalea Solom
Henry doesn't seem to be enjoying himself! I should go loosen him up, perhaps? I do not know what to do with that silly billy! He works himself up so easily, and I suppose I don't blame him, but he really needs to learn how to have some fun! That permascowl is always so off putting...He'll never get girls to look that way with the brooding, constant constipation demeanor. No! No way...Oh, oh dear...oh my GOD!! This is the best puppy! Oh, her ears are so freaking floofy! Floopy? Doopy? Lovable? Yes. All four and so so much more. I feel bad for scaring off his skittish friend but...oh my goodness that fur...I wanna snuggle up to this good girl for centuries to come. I hope she gets cuddles. Oh, oh my goodness this is the best girl I ever did meet...
"What's shakin' over here?" A soft, familiar voice broke Azalea's over run thoughts, shattering any hope for getting lost in the soft comfort of the animal before her. However, a bright grin painted along her darkened lips, splitting her demeanor into that of an ecstatic hooligan whose only desire was to spread the emotion. She pressed her chin into the animal's head, tucking the dog's ears safely between her fingers as she massaged the dog's cranium.
"yes! Zal be my name good man!" She exclaimed joyously, taking a break from the lovefest to face the man in question. Had she been in front of any other man without the comfort of her Ami, she would have most likely froze and gone into a stage of stammering, furious apologies, and a desperate bolt for the exit. But she had met this kind man before! And Poppy, the flowery little ray of sunshine was here too. Wondrous occasion to see such warm and friendly faces. It filled Azalea's chest with a roaring fire that flickered on pleasantly against her diaphragm. "Navi? As in Zelda?" She stuck out her tongue between her teeth, the gentle pink clashing ridiculously with the dark maroon against her lips. Her demeanor was once more torn apart by a pleasant grin. "Nerd! But it is so fitting for this lovely angel."
Once again, a wonderful voice broke her trance from the gentle pooch. Smores. Oh! Lord, she hadn't had one since she was a little child! Ami was never into major sweets, but would make the exception everyone in a while for Zal, who he still referred to as his little brat. "Let's go try and find some s'mores before it starts? Who in their right mind would throw a party with fireworks and food without s'mores? It is pure, unadulterated blasphemy I say! besides, it would give us a chance for an adventure." Her head perked up, much like the energetic dog she had the pleasure to demonstrate her affection to. "Besides...I do have an intense craving for chocolate at the moment...and I dont want anyone to get hurt over it."
That was a good execution of a joke, right? I think I nailed it...Oh God Ami...thank goodness you aren't here or you'd blast me for being a dork. What a dink and a half.