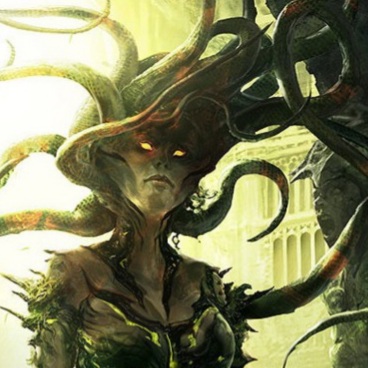 Returned from the Void
Original poster
Invitation Status

Looking for partners
Posting Speed

One post per day
1-3 posts per week
One post per week
Writing Levels

Intermediate
Adept
Advanced
Preferred Character Gender

No Preferences
Genres

Urban Fantasy, High Fantasy, Epic Quest, Sci-Fi, Time Travel and World Hopping, Steampunk, Action/Adventure, Modern Drama, Mystery, Slice of Life, Romance, and many more.

I KNOW IT'S EARLY FOR CHRISTMAS
BUT I'M OUT OF TOWN UNTIL LIKE
RIGHT
BEFORE THE BIG DAY SO A LOT OF MY SHIT GETS PLANNED IN ADVANCE SO I'M THINKING ABOUT THIS STUFF SO IT'S WHAT'S ON MY MIND SO ITS WHAT I WANNA TALK ABOUT.
Instructions for haters:
Hit your browser's Back button
Press the new thread button
<3
So anyway, the roomie and I were stressing about money today, and lamenting that all of our christmas stuff is at our respective homes, and wondering how we were going to decorate/celebrate for the holiday in our financial situations.
I said "well, insofar as decoration, don't even worry about it. I'm crafty and thrifty as fuck and we can totally make decorations out of recycled stuff"
and we started talking about stringing popcorn and making paper chain links and such like that
It made me think, what other holiday stuff can you do that's FREE? Let's make a list for broke iwakuans!
Decorations:
Paper chain garlands
(requires paper - I like newspaper ads or magazines because colourful!), and tape or glue)
Strung popcorn garlands
(requires thread, a needle, and popcorn)
Orange clove incense
(one orange, stuck full of whole cloves!)
Gingerbread men
(cut brown cardboard in the shape of gingerbread man; draw or glue paper on for "icing" faces and buttons!)
Cards
(needs only paper and some writing sticks; no cost to make for decorations, few cents if you want to send them out. Letters are about the same price too if you don't think you're artsy enough to make a card.)
Snowflakes
(paper; white preferred but any colour. Fold, cut, unfold, hang)
Activities/other
Christmas carols off the internet; make a playlist!
Skating in public skating rinks
(bring your own skates, rentals can be expensive)
Build a snowman
Tobogganing anywhere there's a good hill
Carolling
Watching christmas movies (torrenting, yo ho ho!)
Snacks
(You'd be surprised what treats you can make from what's already in your cupboards; use a website that lets you search by ingredient!)
Volunteer at a shelter or soup kitchen
Make and/or donate scarves, mittens, toques, outgrown coats, etc, to homeless shelters
Dress the part! Sparkly makeup and clothes, christmas sweaters, paint your nails, wear a santa hat :)
Advent calendar
(write a lot of A) a cool bit of Christmas trivia, B) A way you should treat yourself today, C) A joke, etc. Something free and pleasant. on some paper pieces or in a note on your phone/computer. Shuffle them and draw one each day leading up to Christmas!)
NEW YEARS BONUSES!
Positivity Jar
Two ways to do this one

Through the year, whenever something positive happens, or something makes you smile, anything from a good joke you heard to a good time you had, write it down and put it in the jar.
Approaching New Years, write down all the good memories and things from the year you can think of and put them in the jar. Update it as things continue to happen

At New Years, go through it and look at all the good this year brought you.

Watch TV coverage or an online stream of New Years countdowns!
Play Never Have I Ever ("This Year" version!)
Make resolutions together
Have a peaceful, meditative sound and define what you want for your future and what happiness means to you. Set up a plan to achieve it.
Try some fortune-telling methods to determine how the next year will go! Google various ways and find one that seems fun to you