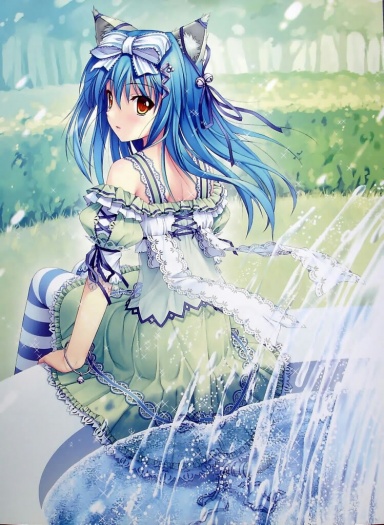 Fantasy Queen Kait
Original poster
Invitation Status

,
Posting Speed

Speed of Light, Multiple posts per day, 1-3 posts per day, One post per day, 1-3 posts per week, One post per week
Writing Levels

Give-No-Fucks, Intermediate, Adept
Preferred Character Gender

Male, Female, Primarily Prefer Male
Genres

Fantasy, love, Yaoi, supernatural, humorous, magical, modern, Medieval, action,

I will do anything
boyxboy
or
girlxboy
. The ones that I crave are in
blue
. bold is the character I would like but don't have to have in the roleplay. * means I got a plot for it.
NO DITCHING ME BEFORE BOTH OF US POST ONE POST. IF YOU DONT LIKE MY WRITING OR SOMETHING THEN DONT COME.
I will do anything fantasy if I know what it is about
Here is some sugestions I like
Vampire -Werewolf
Vampire-
Vampire Hunter
Vampire- Human
Vampire- Fledgling
Vampire -Witch
Vampire-
Mythical Creature
mythical Creature
- Mythical Creature
Kidnapped - Kidnapper
BandMates
Rival Bandmates
Master -
Slave
Experiment - Scientist **
Friend -
Imaginary friend
*
Demon - Angel
Angel - Human
Demon - Human
Satan - Angel
Demon - Fallen
Satan - Fallen
Neko - mythical creature*
Comics/books/tv shows/ movies
Maximum Ride
Bleach
Death Note
Vampire Knight
I am kinda getting sad because someone didn't want to roleplay this one with me but I really like this one.
PLOTS I HAVE
Scientist x Experiment
In this town of little there comes a person. This person is the prettiest/hotest person around. No one really thought nothing about the person except sex. They wanted the person for the physicality. No one cared about the person's personality. No one bothered that the person hid a secret. The person was to self cautious about what he/she wore and what he/she did. The person never had a boyfriend/girlfriend and he/she is to scared to have one. One day a boy/girl came to the town with his/her parents. The person wondered about the boy/girl but she/he didn't know the boy/girl was here for The person. The person was taken in their sleep
Scientist x Experiment
All the person could remember is being in a lab. The lab is his/her home. The person didn't like the lab but she/he would accept it because she/he cant run away. The person is half bird half human. The person wondered always who his/her parents were. The day The person tried to run away new Scientists came into the lab. They wanted to mix his/her dna with more animals. The person was convinced that they wanted to kill him/her. When she/he got to the door to freedom a Scientist appeared in front of her/him? What will he/she do? Will he/she let the person go or take the person back to the lab and cage?
Friend x Imaginary friend [boy x boy only]
In this world Imaginary friends are created by its owner. They have their own life when they finally take place. The creator just comes up with the idea of the Imaginary friend and the Imaginary friend shows up. Everyone as kids have imaginary friends. The Imaginary friends are invisable to everyone but the creator. The Imaginary friend grows as the creator grows. The imaginary friend is invisable to anyone but the creator until the creator turns 18. When the creator doesn't believe in Imaginary friends anymore they themselves cant see their Imaginary friend until they turn 18 but then they just think their imaginary friend is someone they just haven't met. Usually the Imaginary friend gets sad and just moves on after the creator doesn't believe. But their are some cases where the Imaginary stays with its owner even though they stopped believing.
Neko x mythical creature ((I have a character for the Neko))
In the alley ways there are things unseen. Most people think there are crocodiles, and things that would hurt you but there is one thing that people avoid just because of the rumors of being cursed. A Neko lives in an alleyway with no place to call home except that alley. The Neko had red eyes and black hair. It's the cursed cat of what everyone fears. They always want luck but is there such thing as just being cursed because of what you can't control.
Last edited: