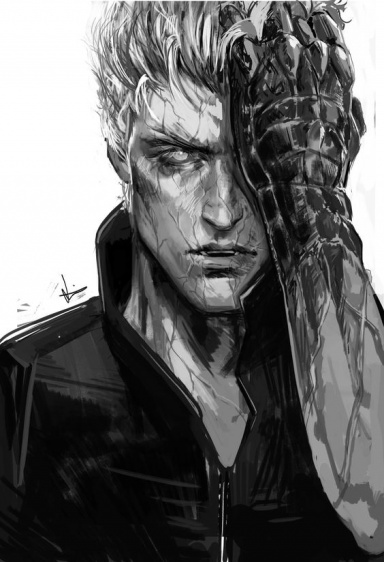 Highlord of the Tal'Darim
Original poster
FOLKLORE MEMBER
Invitation Status
Posting Speed

1-3 posts per week
Writing Levels

Adept
Advanced
Prestige
Preferred Character Gender

Male
Primarily Prefer Male
Genres

Action, Fantasy, Romance, Modern, Magical, Sci-Fi, Steampunk, etc.



GMS: Artorias | Detective Zero | Akashi Hello and Welcome to Fairy Tail - Rise of Phoenix. The year is X900, almost one hundred years after the current events of Fairy Tail. The Fairy Tail guild is no more, a shambled mess hall in Magnolia that hasn't been torn down, but treated as a museum for those that wish to visit the once powerful Guild House and listen to stories of the Wizards that were once apart of it. New Guilds rise and fall, hoping to achieve the Legendary status that Fairy Tail once held.

A more recent guild, only dating back to X878 has begun to show promise. This Guild's name is Phoenix. This is the story of Phoenix and how they rose to great power.

Notes:

-No Demon/Dragon/God Slayer magic for now. They will be allowed later on in the roleplay, as new characters.
-Only Two users will be allowed to have Lost Magic, and it won't be first come first serve. I will let Zero and Akashi decide on who should have Lost, or if one more Lost should be allowed.
-One Character for now, unless you really want 2 Characters at the start. Max of 2, second character can be used to possibly get a spot as a Slayer.

Rules


1. Follow all of Iwaku's Rules
2. Follow all of this specific threads rules
3. No God-Modding (No taking control of other peoples characters, always hitting, always dodging, etc.)
4. No Mary-Stu's/Gary-Stu's
5. No OOC drama
6. Be kind to each other!
7. Follow all the rules set out by the GM and any appointed admins
8. If you are going to be gone for an extended period of time, let me know
9. Have Fun

Insignia:

Appearance: (Since this is based off Anime/Mange, preferably pictures that suit the RP)
Name:
Nickname/Alias:
Age:(Any age, preferably nothing under 13 though)
Insignia Position/Color:
Magic Type: (Rare, Lost, Slayer, Common.)
Magical Skills/Abilities: (What does your Magic do, or allow you to do?)
Strength(s):
Weaknesses:
Personality: (Must Complete)
History: (Must Complete)
Extra: (Place anything extra here)

If you have any questions, ideas, or anything. Ask Zero, Akashi, or Me for assistance.

​



Last edited by a moderator: