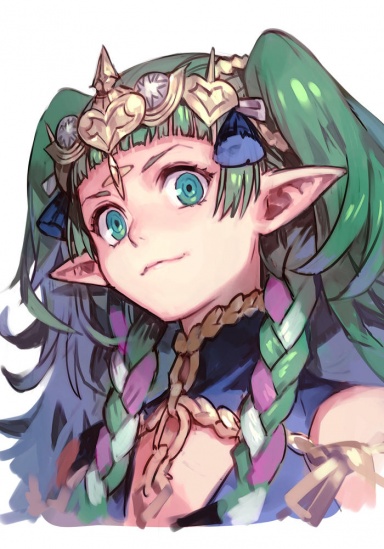 Roleplay Invitations

Not Taking RP Invites at this Time
Posting Speed

One Post a Day, A Few Posts a Week
Writing Levels

Intermediate, Adept, Advanced
Genders You Prefer Playing

No Preferences
Playing Style- Passive or Aggressive

I'm fine with both
Favorite Genres

Sci-fi, Fantasy, Horror, Thriller, Modern, Fandoms
Kingdom of Fiore
The Date is April 9th, X785


The City of Magnolia
The city is filled with people that are coming and going, spending time in the markets of the place, enjoying the company of each other, and looking overall happy. Some are sightseeing the Kardia Cathedral, some are visiting relatives. This is a city where everyone has some reason to pass through.

But that does not indicate the city is a peaceful one, not at all. In fact, there are two occurrences that have made noise on this day, one at the train station, and one next to the entrance of the wizard guild Fairy Tail. Both are attracting eyes of many, and both seem to include wizards.
​
[fieldbox="Train Station, grey"]
It hadn't taken much to cause noise within the train station once they knew. All they needed was to shout up the title of the man and that had been enough to cause a rather big reaction from people, especially after what the local guild had done a couple of months ago.
"Come out, Fairy Tail's Master! We want to have a little chat with you! We're former members of Wyvern's Fangs, the guild that came before you, and we want to reclaim this city in the name of the same guild that has fallen! We won't let our name be forgotten to the history just because it fell once! Many things fall, but later rise again, like a Phoenix! Or in our case, like a Wyvern!"
The taller of the two men spoke up,
Both men had a rather smug expression on their faces, and it was rather evident they hadn't really came to talk, but rather to do something else. Something that would be considered outside the law. While the local enforcement had begun evacuating the civilians, many people were still inside, surrounding the two men and the train cabin they had directed their attention to.
[/fieldbox]
[fieldbox="Outside of Fairy Tail, yellowgreen"]
The commotion caused next to the wizard guild had been one that caught peoples attention due to the people involved in the commotion. Both had the Fairy Tail marks on them, and both were shouting at each other loudly. However, over here it was a case of what looked like a young girl that was shouting at a man twice her size. The man looked merely annoyed at the shouting from the girl, but the girl looked outright furious with the man.
"You can't just go choosing to do that on your own! That isn't what this guild is about! You were told many times what the guild is about! I can't believe you would do such a thing! Imagine what Gramps I-"
Without letting the girl finish, the man approached her and grabbed a hold of her face, locking her jaw in its place
"Imagine? I don't need to imagine what he'll say. I know exactly what he'll say. And I'll deal with him when I see him, but just because you are close to the Master doesn't mean you get to tell Me, Alberto, the man who saved Magnolia, what to do. You, Eve, are nothing more than a little brat who doesn't know what she's talking about."
The man said before pushing the girl backwards, making her fall on her rear. She in turn gave him an even angrier stare than before, and was clearly getting ready to get back up.
[/fieldbox]