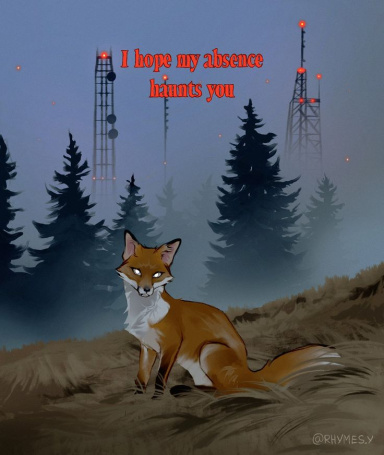 wooof woof bitches
Original poster
DONATING MEMBER
FOLKLORE MEMBER
Invitation Status

Looking for partners
Posting Speed

Speed of Light
Multiple posts per day
1-3 posts per day
Online Availability

Always Available
Writing Levels

Intermediate
Advanced
Adaptable
Preferred Character Gender

Male
Female
Nonbinary
Transgender
Primarily Prefer Male
Primarily Nonbinary
Genres

Fantasy, sc-fi, slice-of-life, romance, apocalyptic
Name
Fowler Faith Reign

Meta name
The Botanist

Age
30 years old

Faction
Viligante

Day Job
Military Sergant

Appearance:

Standig at bout 6'3" and weighing in at about 190 or so, Fowler is a very wide and muscled man. He has broad shoulders, narrow hips and a very athletic build. Wouldn't say he is ripped, but he does have an outline of abs and a very square jaw and head. Fowler has this long, shoulder length, curly 4c brown hair and deep brown eyes that set in his face like Tarzan almost. He tends to wear very casual or 'dad' attire with sneakers, shorts and t-shrits in varying shades of green, black and tan. Fowler is half Spanish, Half African so he had fairly dark skin that gets darker in the sunlight.

Costume Description

Fowlers' costume consists of mainly of tactical wear. Black on black with many belts, skinny jeans and tight tank tops. He also tends to wear a hood and a mask on his body as well, with some variations of weapons like knives, swords and throwing stars.

Personality:

Fowler is a very loyal and devoted person. Once you gain his trust, he is with you till the end. He can be rather aggressive though and temperamental with his more conservative view points in life. Fowler is very routine based and likes things the way he sets them and no other way. He does the same thing every day at the same time with no interruptions, and if there are he gets very pissed off. He is a man of many words though they never seem to be more than empty threats and flirty comments.

He is also a very soft person beyond that. He has a daugher, Phoebe, whom he loves and adores more than anything. He takes pride in being a dad and basically makes it part of who he is. Fowler is a hopeless romantic and terrible at communication, so it leads to a lot of mishaps and what not in the end. Fowler though will always stand by what he thinks is right, no matter the cost.

Likes/dislikes, Fears, Motivation
Like/Dislikes
+ Cooking, he is an excellent cook
+ He is the driver, always and never the passenger
+ He loves a good smut romance novel
- Hates when people get in his face
- Being argued against (he is always right if you ask him)
- Watchdogs

Fears

-- He has a fear of heights strangely enough
-- He fears loosing his daughter more than anything
-- Dying alone is on that list too

Motivation

--Finding his purpose, he feels like he isn't going any where in life
-- He seeks out companionship and friendship in most, but he would never admit this
-- He has a lot of debt to loan sharks for trying to support his daughter through school

Biography

Fowler Reign was born to Robin and Estelle Reign as the first of five kids. He is the older brother to Faith, Fiona, Frankie and Freya and is very close to his sister, Faith. He was always a troublesome child since he could walk. Always getting in trouble with teachers, his parents and the like, he never seemed to make things easy on others. Fowler was a star sports player though, he played in many sports, and it wasn't until he turned sixteen that his mothers' meta power started to show up in Fowler. Though that and many years of doubting he would ever have powers.

Robin is a powerful man, with strong power over darkness and the night, and he expected his children to be the same. Yet the disappointment came when his only and eldest son came up with nothing for the first few years of life. Then it was beaten out of him when he showed powers of Chlorokinesis at the young age of 6, and they where withheld for qutie some time until he was an teenager. Then something he only refers to as the 'Incident' occured to him and it awoke the long shoved down powers.

At eighteen, he joined the military in hopes of paying his way through life but it was short lived. Fowler found the military didn't do much in terms of helping out its men and he was deployed into many countries until he was 24 when a bomb went off and left him with a permanent limp in his right leg. Fowler is a stubborn and proud man though, and he refused to let it take him down so he retired into a rank of Sergant for the local military base. He trains new recruites now a days but before he would do drills and the like with anyone below him.

Fowler, though, after he turned 27, found out he was a father to an eigh year old little girl name Phoebe. Her mother, Rachael, had kept her secret from Fowler for many years, they had a one night stand many years ago, and she has recently entered his life. Fowler has never been a parent, never though he would be on, but he was more than excited for it. Rachael has recently passed away from cancer in her brain and Phobes' grandparents have also passed, so this left Fowler as her next of kin.

Things are turned upside down for him currently.


Code by Jenamos