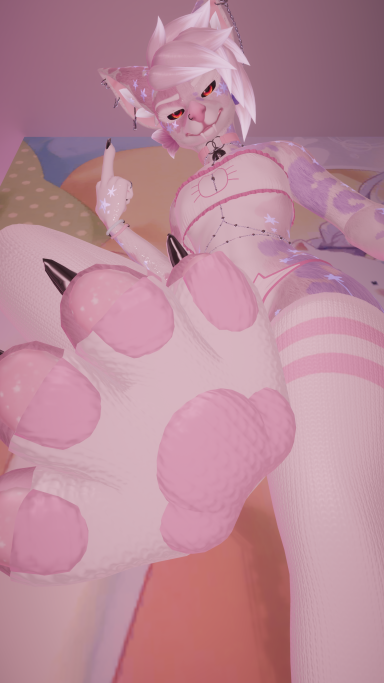 The Stray Furry of Iwaku!
Original poster
FOLKLORE MEMBER
Posting Speed

One post per day
1-3 posts per week
One post per week
Online Availability

It varies a lot due to my work schedule.
Writing Levels

Intermediate
Adept
Preferred Character Gender

No Preferences
Genres

I'm really not picky about the genres, but you will see me a lot on Romance, Comedy, Slice of Life, Action and Fantasy roleplays.
THREAD CLOSED FOR @Nells
[spoili]
[/spoili]
The world we knew is not the same anymore... The year is 2020 and mankind is almost extint. This thanks to what happened on 2016, a simple mistake that caused a completely chaos worldwide. It all started in Russia, on a nuclear plant. Some scientist were testing with radiation, trying to make a nuclear weapon in secret. Everything went perfect, every process was made flawless and they even said that the weapon would be ready on a few weeks. But on the last day, they decide to make a final test, even when some of them opposed to it. While they carefully moved the weapon, that it was a misile as the size of three regular cars together, it accidentaly slipped and hit the floor, making it blow the whole plant skyhigh. On that incident, most part of that Russian city got completely destroyed, killing thousands of lives.

The radiation was so intense, that the United Nations decide to put in quarentine all Russia, blocking every exit and entrance. Also, no one couldn't enter, neither exit. But even that couldn't stop the spreed of the radiation to other places of the planet. That radiation evolved into a unknown and dangerous virus that killed anyone who was exposed to it and once dead, they resurrect into blood-thristy zombies. Some of them even turned into gruesome and nasty monsters. Russia was the first one to experience this and later one, it was the nearby countries. It took the virus to expanded worldwide 3 full years, killing most part of mankind and turning them into zombies.

This story takes place somewhere around the United States, 4 years after the incident. A group of teen survivors, 10 in total, were using the remains of what was once a beautiful mansion as their temporally HQ. The leader was a strong guy about the age of 26. The rest named him like that, because he had everything it takes to be a leader: courage, integrity, intelligance and strenght. They always followed him and did everything he said. "Shinku, it's your turn to bring here some supplies from a near market", said the leader to Shinku, a 24 years old survivor and a inmune. He has been bitten like 4 times and he didn't turn into a damn zombie. The rest allways let him do dangerous missions like this one, but he didn't cared at all. "Sure, I'll do it, even when I did the last time", he replied, walking out the living room where they were reunited. As he exit the mansion, he head West, where a small town awaited him and which was infested with zombies.

As he arrived there, Shinku took out the shotgun he had on his back, along with a backpack, and reloaded it just in case he need to shot a zombie. He walked through the middle of the street, which was filled with trash, some blood and eaten corpses. He let go a deep sigh. "This really looks so surreal... To think that the whole world it's fucked up..." He scoffed, shooking his head. As he arrived at the ruins of a market, he entered through a broken window and looked around carefully, searching of any signs of the undead. As he made sure he was alone, he walked through the aisle where food and medical supplies supposed to be. He stood in front of it and crotched, taking off his pack and unzipping it. As he began to throw on it some food cans, he heard a slight growl on his right. Startled, he quickly picked his shotgun and looked at his right, discovering a hord of 8 zombies coming at him. "Shit...!" He stood up and backed away, shooting at the first one he saw. The zombie's head blew into pieces and the corpse fell on the floor, blood gushing everywhere. The rest kept coming at him, growling and biting on the air. They were too many for him and he only had two bullets on the shotgun.

All of a sudden, a girl jumped off from the top of the aisle with a nailed baseball bat. When she landed on the floor, she began to slam the zombies' heads with a lot of skill and speed. Shinku widen his eyes, not blinking even once as he saw her. Blood gushed everywhere and some splattered on Shinku's face, making him look away for wipe it off. When he looked back, the whole action scene end up and he saw the girl crouch on the floor, wiping the bood of her bat. Haruto gulped deeply as he looked at her.

He sighed as he looked away, rubbing the back of his head. "I guess I have to thank her..." he thought with a light blush of embarressment. "The boys really gonna pick on me for this".
[spoili]
Shinku is a 24 years old guy with a strong sense of duty. Even with a really dark and sad past, Shinku is very sweet, kinda and always gives anyone, including strangers, a warm smile. Most of the time, you will see him extremely calm, cheerful and exchanging a few words with his friends, because he's actually not a man of too many words. After the virus outbreak, he lost way too many important people, including her girlfriend Amanda. This was a really hard hit for Shinku, making him a bit cold hearted, depressive sometimes and be mad for no reason sometimes. When doing missions for the guild, he turns into a really serious guy that will show no mercy to the undead or to those survivors that acts hostile and rude.
[/spoili]
Last edited by a moderator: