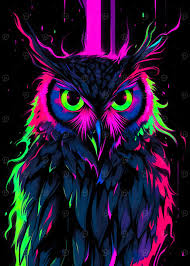 RADIOACTIVE OWL GHOUL
Original poster
ADMINISTRATOR
MYTHICAL MEMBER
Invitation Status

Not accepting invites at this time
Posting Speed

1-3 posts per week
Slow As Molasses
Online Availability

10AM - 10PM Daily
Writing Levels

Adaptable
Preferred Character Gender

Female
Genres

Romance, Supernatural, Fantasy, Thriller, Space Exploration, Slice of Life
CHARP = CHAT ROLEPLAY.
It is a short form, fast paced, improvisational style of roleplay in live time. You try to post quickly and briefly, often focused on quick action and dialogue. It's a great exercise in concise writing and thinking on the fly.
TIPS FOR PLAYERS
Try to show up a good 10 to 15 minutes before the roleplay is to begin. That way you can read up on any important info, and it makes it easier for your GM to know how to start off the ChaRP when there's a head count.
Don't worry if another player is doing something similar to your idea. DO IT ANYWAY! Similarities and things in common happen in real life too. Everyone also plays differently, so two characters who are both "sweet and shy" will still end up being totally unique people. Two assassins could create a fun and interesting conflict!
Talking to the GM and other players about their characters before the roleplay is a GREAT way to create connections and background for your own!
Post SHORT AND FAST. ChaRPs are very quick pace and sometimes contain a LOT of players. Players can't wait 20 minutes for you to write a wall of text, and if there's too much text they won't be able to read it fast enough and will MISS details. If it takes you longer than two minutes to type your post, you are taking too long and might get lost in the action. This is an exercise in quick and concise writing!
Make sure your character name is mentioned in every post, close to the start of it if possible. This is especially helpful when there's many players, so we know who is playing what character.
Like in Real Life, a character may not be able to acknowledge or notice your character immediately because they are engaged in doing something else. (For example a new character walking in to the room, but the other characters arguing about muffins and do not see them.) Don't get discouraged if you go can't get someone to interact with you right away.
Just keep posting
and doing actions with your character, or even approach others who also seem to be idle and it WILL happen.
Do not take events in the roleplay personally or assume that bad reactions are because they think you/your character sucks. Everyone is playing a character and reacting to things as their character would!
TIPS FOR GAME MASTERS
Show up at least 15 to 20 minutes early to get yourself and your roleplay set up. This gives you a chance to type up any vital information, your opener, or answer player questions before starting.
Start off with a simple concept that is easy to jump in with. The easier it is for someone to create a character on the fly, the easier it is for you to start playing.
The longer in advance that you schedule your chat roleplay THE BETTER. People need to time to clear their schedules and it gives you a chance to properly advertise your roleplay.
If no one shows up, it doesn't mean your idea sucked! Usually it comes down to not advertising enough, having a difficult time of day for people to show up, or just a matter of pure circumstance. Always keep trying!
Things are going to go wildly off track or get weird, so don't try to micromanage
too
much or stress over things not going the way you planned them to. The nature of roleplays is always unpredictable, and live time ones are especially good about forcing you to rethink your plans.
---
QUESTION AND ANSWERS TIME!
This is an evolving guide! Got any questions about playing or running chat style roleplays? Have some tips of your own? Post and share!
​