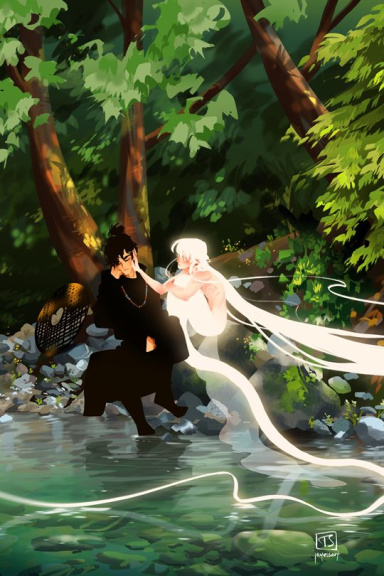 Storms lie. A breeze it becomes. A breath it ends.
SECURITY DEPARTMENT
The blubbing encyclopedia
Roleplay Invitations

Group Roleplays, One on One Roleplays
Posting Speed

Slow As Molasses
My Usual Online Time

GMT +1/2 | CET/CEST | Random, mostly on my phone
Writing Levels

Intermediate, Adept, Advanced, Adaptable
Genders You Prefer Playing

No Preferences
Playing Style- Passive or Aggressive

Both, depending how much there is going on already.
Favorite Genres

Tragedy, Psychological, Historical, Steampunk, Mystery, Thriller, Sci-fi, see tag list for more...
Genre You DON'T Like

Romance
A Murder Mystery
A week had passed since the murder of the popular tavern singer Bird. Though not a criminal she was a thief of many hearts from those bound and not. Her murder had been grizzly. Her beauty was stripped away from head to toe and with horror plastered over what used to be her face. Bird was still making headlines mourning her death while reporters came forth with the craziest speculations of what the reason could be for her cold blooded murder. So much even that when one day the Golden Times --Golden City's most influential and prominent paper-- strayed away from the usual dose the whole city was in a frenzy to get their hands on a copy. An ominous message was shared and it was the start of it all.
'I'M COMING FOR YOU'​
In big bold letters this terrifying announcement was made. Apparently a note with this exact content had been delivered, with another note urging them to publish it frontpage if they valued their lives and jobs.
'ISILENCEDABIRDFORITTHREATENEDTOSING. ALLWHODOESNOTWISHTOPLAYWILLFORFEITTHEIRLIFE'
A long line of seemingly gibberish was followed after the title, detailing an explanation from the Golden Times on their decision to publish. The murderer had confessed, but who they were was still a question. The Bird had known more, but whatever it was it died with her and went to the Inquisition who kept their lips pressed.
It wasn't Golden Times alone that were honoured with a threat. That day when the Thumb came into office he found a note as well.
'YOU'RE NEXT'​
It was all the note said, but it was enough for Amon to summon the best Inquisition members to guard the Council. Orders were given and the vice-president halted all activities. The members were instructed to stay at home as much as possible with every minute supervised by a cloak. With a murderer running around threatening the Council no chances were taken.
Meanwhile the papers of Golden City also caught a whiff of the unrest in the Council. Where Golden Times had the honour of releasing the first message the papers had received different notes. One much more cryptic, but it signalled the start of
everything
.
" Now, here is a trick.
The key is split in four.
And to start your endeavour.
Here your first word:
I'm a determiner at work. "​
BMZZWEAPADMXQWISWZGMXEAPFBWLZWNMZFPWYMMPFWOATYYTQPMRTXGABTNMEWYMBMRMPWAXXWOXEMYFRMPORXEWXSRTPOZTPAWXQQWZNAXSPBAQVODDZMFWOBTNMVRWNMXFWORQMZIPWHMNMRFTYOQAXSQWALAZZVZTFQWYMYWRMQWWXAGWSMPHWRMGNMRFITQP
Weather
The smog is thick today. With little wind but a sweltering heat Golden City is entering the suffocating season of summer. It is advised to not go out unless absolutely needed, which is unfortunately the case for the whole working population if they wish to eat. Barely able to see what is coming five metres ahead the vehicles of the main road are also cautioned not to drive, or to do so slowly. The Nest for once has decided to not use the cables for transport as the smog is too thick. A rare occasion and extra hands are called in to deliver the posts and packages by hand instead.
Chapter Aim
The first actual plot has been released! So, what may seem obvious is that you try to solve the mystery I gave you. The most fun will be if you try to work together to solve it, instead of trying to break it through some generator or the likes. More clues will be released as the story proceeds, ideally every two weeks. The mystery at the end can't be solved without the other clues, so be sure to tune in for that!
Do you have any questions regarding the chapter? Please ask them in the
Bulletin Board
belonging to this chapter. If it is about Golden City in general head off to the
Inquiries thread
. The DM's and PM's are welcomed as well, but try to avoid doing so as much as possible. Don't ask for an explanation to the mystery or for more clues, however! That would take away all the fun,
all in due time
.
Last edited:
2

1