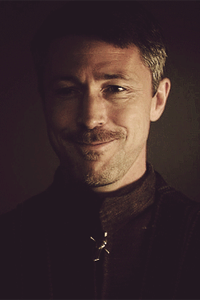 Roleplay Invitations

Not Taking RP Invites at this Time
Posting Speed

One Post a Week, Slow As Molasses
Writing Levels

Adept, Advanced, Prestige, Douche, Adaptable
Genders You Prefer Playing

Male, Female
Playing Style- Passive or Aggressive

Usually aggressive, but can switch to passive if it makes sense for the character/scene.
Favorite Genres

Fantasy is my #1; I will give almost anything a chance if it has strong fantasy elements. Post apocalyptic, superhero, alternate history, science fantasy, some supernatural, romance, and a few fandoms (especially Game of Thrones) are also likely to catch my eye.
Genre You DON'T Like

Horror, western, pure slice of life.

The Land, Coal Shovel Tavern - Lucius "The Maggot" King
​
While chaos erupted around him, Lucius remained calm and composed. The bartender's insulting comment about his appearance earned her a lopsided smile. It had been a long time since someone was brazen enough to say a word about his disgusting appearance in his hearing, much less with a direct insult. She was either stupid or brave. Either way, her declaration of quitting was quite amusing. While the others in the bar were busy freaking out over the child and his message, Lucius finished his drink with two quick swallows and put his gas mask back on, making sure it was tilted just so to hide the ever-present wound on his face.
By the time he was satisfied with its placement, the Moray and Jackdaw had already run out to chase the boy and a good portion of the tavern's other guests had followed. Lucius strolled over to the former bartender and took a recently vacated stool right beside her, sitting to face her rather than the bar. He reached into a pocket and pulled out a small wooden object, looking it over himself for a moment before he placed it on the bar in front of the cheeky woman. It was a wood coin with a simple symbol carved into both sides, a five pointed star made of five straight lines with the addition of an X carved into the pentagon at the star's center.
"If you ever get fed up with trying to conform to the chafing will of others to make a living, seek me out in the Underground. Ask to be brought to the Maggot and show this coin to anyone who says they can show you the way for a price. I've got a lot of plans to change this wretched city, many of which may greatly appeal to you. I could use the help of folks with a spine to see those plans accomplished, and I think you have what it takes."
Lucius didn't bother waiting for a response before pushing away from the bar and heading for the door.
His little recruitment speech had been equal parts bullshit and honesty. The coin would work, but only for someone of her general description to avoid the chance of it being passed off to a Cloak, and he did indeed think his plans would appeal to the average citizen of Golden City. The talk of her being something special was nonsense, but he'd found that making people feel special was a good way to get them on your side. Hell, that was how he'd acquired the majority of his followers, and it might just gain him another from that little chat.
Recruitment was not his main goal today, though. Lucius turned the opposite direction from the child-chasing crowd and slipped down the first alley he came across, using it as the starting point of a twisting and meandering path that would take him away from the tavern and shake anyone stupid enough to try to tail him. It would also, conveniently enough, take him toward the home of a man he'd wanted to see dead for some time. Lucius wanted to get in on the game in his own way, and quite literally killing two birds with one stone seemed like a grand idea indeed.
The Sky, Overton Manor - Lady Almyra Grace Overton
​
"Well, that was easier than expected, but also less useful than hoped."
Alymra's silent guardian had nothing to say to that, but he did rise from his chair to come and see the results of her work for himself. Amidst the discarded bits of paper covered with all manner of scribbled notes, there was one clean and finished product. At the top there was a clearly labeled key, with the alphabet in standard order in the top row of boxes and the substituted letters below them. Below that, the ciphered text from the paper was written out twice: once in the spaceless block it had originally been in, and then with spaces added. Below that was the solved text in full, written in all capital letters as it had been presented in the paper with the addition of proper punctuation.
HELLO CITIZENS OF GOLDEN CITY HOW, LOVELY TO MEET YOU. I AM MASTER AND I HAVE COME HERE TO ANNOUNCE MY RETURN. CONGRATULATIONS SOLVING THIS PUZZLE, YOU HAVE PROVEN YOURSELF TO BE VERY AMUSING SO I WILL PLAY SOME MORE SOON. I DO GET BORED VERY FAST.
While the Inquisitor looked it over, Almyra called out for some of her own personal guards. The call was immediately answered by four men shoving into the room one after another. Clearly they had been less than pleased by her previous order to leave her alone with the Inquisitor, and as expected they'd remained lurking outside the door despite being ordered to go relax. She held up two simpler copies of the solution to the cipher and offered them to the guards.
"Take this one to the Golden Times, and pick me up any late run papers for the day on the way back. This one goes to Amos Fleming. Quickly now."
The guards took the papers and had a quick hushed huddle, and within the minute two of them were headed out the door while the other two took up watchful positions in the room. Almyra let them be rather than ordering them out again, and she pushed away from the desk to return to her comfy chair on the other side of the room. She noticed the Inquisitor giving her a strange look, so she flashed him a fierce smile as she sat.
"Never underestimate what a bored lady can accomplish with sufficient motivation, dear Cloak."
He made that sound again, something like the very start of a laugh muffled quickly, but he couldn't hide the amusement in his eyes this time. Almyra suspected he would be less than pleased if he'd gotten the chance to read the notes added to those two copies of the solution she'd sent out, but she of course kept that to herself.
On the copy sent to Amos Fleming, she'd written a quick and chiding note:
Amos, hiding in our homes is merely cowering in fear from petty criminals. Please lift your silly edict and send this Inquisitor to get out there and find the murderer rather than staring at me all day.
There had been no need to sign that one, because Amos would doubtless recognize her handwriting or be made aware the delivery had come from a man dressed in Overton guard livery. The one to the Golden Times, however, was a different matter.
To whomever it may concern at the Golden Times,
Above you see the solution to the cipher that was printed in your paper and others this morning. I ask that you print it along with the message written below the line as soon as possible. Should any payment be required for the inconvenience, send someone with the bill to Overton Manor and it shall be paid upon arrival.
My thanks in advance,
Lady Almyra Grace Overton
~~~
Dear Game Master,
Your puzzle kept me entertained for about ten minutes. I must admit I was disappointed by its simplicity. I hope this is not your idea of a challenging mystery, else I'm afraid you do not live up to your reputation. Hopefully this four part key shall prove more intriguing, but I shall not hold my breath.
Regards,
Lady Almyra Grace Overton
Goading a murderer was absolutely not something a wise person would do, but Almyra had never laid claim to wisdom. She hoped it would prod the Game Master, for that was undoubtedly who was behind this twisted game, into hasty action that might get him caught once and for all. If nothing else, it served as a nice way to vent her frustration at being more or less imprisoned in her own gilded cage. If all she could do about the situation was to rattle the bars while being an irritation, then she would do just that. She suspected this first round of bar rattling would get the job done though, so now she waited patiently in pleasant silence to see what would come of her messages.