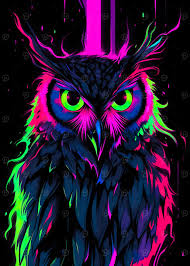 Owl Mom Summer
Original poster
ADMINISTRATOR
MYTHICAL MEMBER
Posting Speed

1-3 posts per week
Slow As Molasses
Online Availability

10AM - 10PM Daily
Writing Levels

Adaptable
Preferred Character Gender

Female
I had to reset a lot of the templates in trying to find fixes for things. So now we have to go down the list again to re-fix stuff. D:< This post has a list of stuff I already know, and you can report things you have noticed!
WHEN YOU REPORT A BUG, GIVE WHAT BROWSER YOU ARE USING, IF YOU ARE ON PC OR MAC, AND WHAT YOUR SCREEN RESOLUTION IS.
Bonus points if you can screencap it. Cause without that info, it's really hard for me to find and fix things.
ALSO MAKE SURE YOU READ THIS POST AND GO -LOOK- TO SEE IF THAT PROBLEM YOU'RE HAVING IS STILL A PROBLEM.
Cause sometimes I fix things fast and you end up reporting something I already fixed. t__t
Spoiler tags weren't working right/They were the wrong color
Fixed and fixed.
First post of every thread is squished.
Fixed.
The title bar and top ad not looking right.
Fixed!
Unable to see the text in the Styles menu and in the LOGIN text box again.
FIXED!
The postbit template looks all messy again.
Fixed!
That nice neat border around the forums is missing.
Fixed.
Forum not being centered.
Fixed! All styles are now fluid, also.
Font colors not always saving right in the cbox.
Fixed!
Scrollbar page jumping issue.
Cannot reproduce.