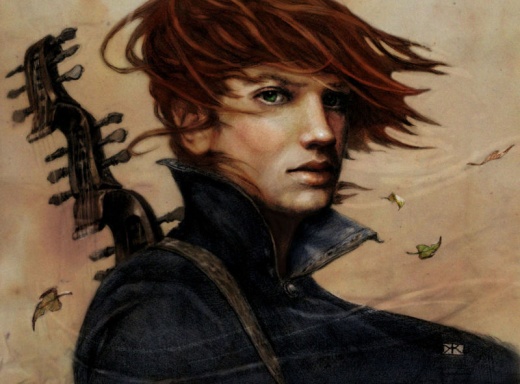 Roleplay Invitations

Not Taking RP Invites at this Time
Posting Speed

A Few Posts a Week, One Post a Week, Slow As Molasses
Writing Levels

Adept, Advanced, Prestige
Genders You Prefer Playing

Male, Female, Primarily Prefer Male
Playing Style- Passive or Aggressive

Both/Either
Favorite Genres

Fantasy, SciFi, Modern, Magical
the Red Gate - Rukongai​
The sky was clear tonight, a dark blanket above a weary ghetto. The Moon was well on its way to new, the last sliver of white shining like the smile of some unseen giant. Ruko, Ukataka, and Sima, Sixth Seat, Seventh Seat, and Ninth Seat respectively of the Second Division, all gave hushed
Yes ma'am!
s and rushed off to do as ordered. Rin lingered, looking maybe less concerned about following suit than she was in continuing the thread of conversation.
"I mean it, Hinata!" She pouted, her bottom lip shoved forward and her arms crossed. Not ignorant enough to raise raise her voice, she nevertheless was not shy in voicing her thoughts. "All Second Division does is work! 'Marching with Patrol on this day!' 'Shuffling through the jail on that day!' There's never down time!"
She paused in apparent thought, finger absentmindedly touching her chin.
"The last Captain was more relaxed. Yoruichi is too strict. I mean, exercise in our days off? Really?"
Some streets down came the sound of breaking glass, followed by some straining yelling and the sound of retreating footfalls. This was after all the Rukongai, where criminals of every flavor felt free to do as they wished.
The thief fled down a darkened alley, a side of cured beef in his hands, trying to stay in the shadows that the overhanging eaves provided. Sweat gathered beneath thin black bangs, and he looked back, checking for pursuit and completely unaware of the Shinigami Himura perched on the roof above him.

Greenie

Nemopedia
2

2