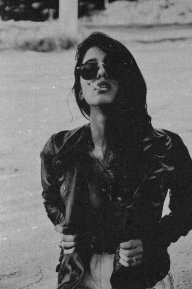 Queen of hearts
Original poster
Invitation Status

,
Posting Speed

1-3 posts per week, One post per week
Writing Levels

Intermediate, Adept, Advanced
Preferred Character Gender

No Preferences
Genres

[Post] Apocalyptic, Supernatural, Fantasy, Sci-fi
It all started weeks ago. Reports had been filled in throughout numerous divisions, while complaints and questions from civilians shot through the Seventh Division. Groups of hollow having appeared in numerous places, small numbers at first before growing larger as the problem grew more common. What seemed to be a simple hollow infestation problem at first soon showed signs of something else. The hollow were recorded to have unusual behavior from the norm. Instead of acting as wild savages, they would instead stalk and wait, watching their prey before striking, sometimes even with coordinates. If that weren't enough to deal with, Central 46 had also been making weird decisions around the same time; Ordering the execution of poor, hungry, civilians for stealing a loaf of bread, suspending certain Shinigami for a single failed mission, and even throwing some behind bars for attempting to retire.
For hundreds of years, since the rebellion of ex-Shinigami and civilians alike due to poor treatment of souls in the Rukongai, the Seireitei has lived moderately in peace. Adjusting their military accordingly and focusing more on the Rukongai. But with the sudden rise of the hollow infestation and the sudden rash decisions of Central 46, it seems that time of peace is slowly coming to an end.