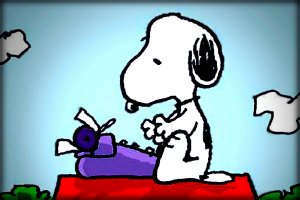 Skittish Beaver
Original poster
Delilah Wickerson
"Think it will be quiet tonight?" A gentle voice cooed into the crook of the young woman's neck, body rumbling with a earth-shattering yawn. Her back arched firmly into his, melting into his form without a single word of protest. She knew it wouldn't be a particularly pretty night. Never was. There was always something happening outside her front door, and as much as Delilah hated to spit out the words, she wanted the younger hunters to go handle the looming dangers. They were capable. Strong. Ambitious, yet, at the same time they were foolish, reckless. Children. The good ones die at Simeon's age, anyway. Might as well enjoy my time with...
"Hmm, well, what do you think?" The voice inquired again, nipping gently at Delilah's jaw. Delilah stiffened, allowing him to skim his callused fingers over her stomach. A gentle kiss to her neck. "Do I need to knock on wood, or are we going to pretend that the outside world doesn't exist for a while."
"You know better, Hiroki" Delilah mumbled, nails digging into the bedsheet. She didn't struggle as Hiroki pulled the cover to her chin, tucking her in firmly. He gently gripped her shoulders, rolling her onto her back and threatening to... Her hands met his neck. "Bethany told us she'd come check in on us. We can't do this right now..."
"Mm. What's Bethany gonna do...I've walked in on attempted Morgan one two and three before..." Hiroki smirked, hovering over her. He rested on his elbows, barely able to contain himself from fully encasing her in his form. Delilah began to click her tongue against the roof of her mouth. Steady beats.
Click. Click. Click.
Hiroki bumped his nose against hers. Delilah merely scowled her response, a sure sign of affection in Hiroki's book. "No. Stop. Don't give me those eyes." Delilah hissed through clenched teeth, crossing her arms along her stomach underneath the sheets. "Stop. Hiroki I swear to G-"
Hiroki silenced her the only way he knew how.
---
"Okay I didn't realize you had an open door policy with Fuller, sorry love." Hiroki chuckled without a hint of apology in his tone. Absentmindedly starting down at Delilah's hand, he began to prick at the delicate red ribbon wrapped around her wrist. He quickly worked to fasten it, forming a generous bow while he was at it. Delilah was more than red, her cheeks and eyes wild with rage and embarrassment. On the bright side, the only thing Bethany walked in on was them hitting each other with pillows and Delilah threatening to slice open her lover's throat.
"Mm." Sitting at Bethany's office with a rat's nest for hair and loss of any pride, Delilah huffed and crossed her legs. She bundled herself tightly, tapping her fingers against her forearm in irritation. "Maybe next time you don't try to start a war with me, Tamura." She leaned her head back into the miserable excuse for a board room chair, the gentle creaking of the chair legs reminding her with every heartbeat that there was a chance this would collapse beneath her and leave her to further humiliation.
It's eleven. I should be comfortably finishing the Great British Baking show with Tamura. No. No no. There had to be a fucking haunting. Then again who am I to complain...this is much better than the alternative. Besides...I could convince Hiroki to give me mouth to mouth ~
A gentle bump to her shoulder brought her back into the land of reality, the entirety of her strength being put into place as she bolted up from her slumped position. Her eyes met the arriving woman, a gentle blonde woman with a beaming smile that accompanied every piece of bad news. Delilah forced herself not to squirm in her chair, her hand desperate to shoot out for Hiroki's. However, she remained stiffened, eyes hard and thoughtless as they trained with her employer.
"Thank you two for coming. We just received two emergency cases from the local area, it's been requested that these are handled in the most appropriate and ethical..."
"And quick, I assume." Delilah mentioned, soft and composed. A smile touched at the corners of her mouth, which seemed to soften her employer's features. Bethany stared down at the desk before them, leaning forward and scrapping her nails against the wooden surface.
"Preferably. Two cases in the last fifteen minutes have made theirselves known to us. A haunting in Limestone. Sources confirmed that the details of the haunting appear to be from a demon, victim of the possession appears to be a twenty two year old college student coming home for the winter season. It's assumed he was consented in the possession, but it is preferred that the demon is exorcised and banished in the most efficient manner. Tamura, we are going to assign you a team in order to secure this victim and the demon inside of him. I know you aren't particularly used to..."
"Why a team, miss?" Hiroki's head tilted to the side like a lost puppy. Delilah would have found the confusion adorable in different times, but for right now irritation remained clear along her demeanor.
"It's a lower class demon, and while you and miss Wickerson make a wonderful team...we have more pressing issues for her to handle. We believe that it is best to safely secure the student to have more than one exorcist at the scene. Now, miss Wickerson. About a mile north from here there have been reports of what looks to be a Wendigo attack on several local hunters. Two missing, two confirmed deceased. Now, I know shapeshifters aren't particularly your area of expertise, miss Wickerson, but we believe that it is necessary to partner you up with a team of individuals as well..."
"Why?" Delilah inquired this time, brow furrowed in confusion. This wasn't like Bethany to place them in situations they weren't prepared to handle. There were plenty of hunters prepared to handle shapeshifters. Little Lucia always seemed to be eager to handle them, anyway...
"We think that this Wendigo was modified in someway, it appears to have caused a lot more mayhem than in recorded incidents...Beyond the four hunters, we believed it had also made itself known in a Jackman store. We do not know if the footage is real or not but...local security cameras point a bizarre figure attempting to crawl in through a rest stop's window. Again, it has not been fully confirmed, but we believe this Wendigo has a modification of some sort...perhaps by the actions of a witch or demon. Whatever the case, we are going to place each of you with a team. You are responsible for guiding them and extracting the monsters as quickly as possible. Hiroki Tamura, you are to be placed with Grayson Williams, Aaquil Cabrera and Mi..." Delilah's amusement threatened to spike as Bethany struggled with the hunter's name "Minakshi Panja. You will be transported by Selene Montgomery. Miss Wickerson, you will be placed with Adrian Lewis, Lucia Rivera, Brigid Ó Cathasaigh..." Bethany appeared to stumble over that name as well, causing Delilah to place her hand over her mouth to stifle any disrespect that threatened to bubble through. "And mister Kook. You will be transported by car. Hiroki, once at Limestone's HQ you will be guided to the victims home. Remember to place a memory charm to any involved. Delilah, if possible, recover the remaining hunters. They will need a prompt memory charm as well..." Bethany's lips pursed.
"I will call for them at once. For the mean time, suit up." A smile graced the owner's lips. "It is going to be a fun night."

Mobley Eats
Kyatto