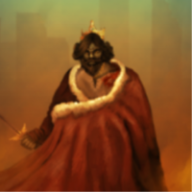 The Burger King
Original poster
Genres

Fantasy, sci-fi, post apocalyptic, parody.
What's going on? I am basically stuck with this current avatar it seems.

I've tried deleting it by doing the option "Do not use an avatar" but it stays.. <_< I tried changing my custom avatar to one I was going to use, it still doesn't change my avatar.

No idea what's causing this... I'm using Firefox 4 though if that might have anything to do with it but I'm at a loss for what else to do, I tried different file types and tried uploading an image from my computer to use as an avatar, still nothing.

Any help or anyone who knows how to deal with this would be greatly appreciated as this quite an obnoxious problem.