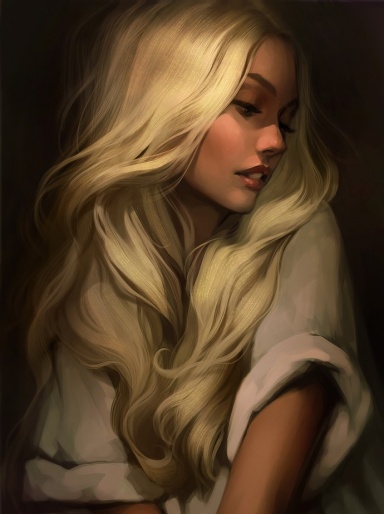 That Which Once Was
Original poster
LURKER MEMBER
FOLKLORE MEMBER
Invitation Status
Posting Speed

1-3 posts per day
One post per day
1-3 posts per week
Online Availability

Varies.
Writing Levels

Adept
Advanced
Prestige
Adaptable
Preferred Character Gender

Female
Genres

Fantasy, Modern, Romance


Welcome to the Autumn Masquerade!

As per usual, your gracious hosts will be the Marrien Elves of the Northern Realm. Any and all who are invited are welcome to attend, but do bear in mind that your invitation will be required at the door to prevent a disaster such as the mess of last year. We're looking at you, Orcs. This masquerade is part of our Autumn Festival, so please be prepared for plenty of apple wine and pumpkin tarts. Please bear that in mind and respect our traditions - no weaponry on the premises, no children, and plenty of wine.

Thank you.


Who: Everybody! ALL THE PEOPLE O_O Remember you need your invitation to be let in - and yes, all entrances are guarded, so there's no sneaking in without one! The only people who are not invited are the Orcs, because they caused a riot last year >:[

What: A masquerade, of course! This roleplay is intentionally set in a fantasy world [see: Elves] so you may play any fantastical creature that you went, even if it's uncommon. Elves, Dwarves, Succubi, Pixies.. hell, come as a Dragon if you want to, just don't break any of the furniture.

When: September 12th [that's a Saturday!] at 5pm server time!

Where: In the Cove charp room!

Why: Because I want to, that's why O_O

About this roleplay:

There is no 'real' plot here, just a bunch of people enjoying the festival that marks the beginning of the summer season. Lots of fun and drinking and dancing and WOO!

Here is your basic line about all levels of roleplayers being welcome. I really don't care who you are or what your skills are, just show up and have a good time :D Remember, it's a Masquerade, so don't tell anybody who you're playing! .. Unless you really want to. Even though you shouldn't. It's more fun if you don't! Just don't forget to tell us after so that we don't all spontaneously combust from frustration :D

Also, if some of you are narrowing your eyes at this suspiciously and wondering if I copy/pasted most of this from the masquerade in June.. Well, I did. This is taking place at the same location and I will be playing the same character! If you played in June, feel free to come back with the character you had then, or make a new one! I'm going to make this a quarterly thing because masquerades are life.
I'm gonna tag everybody from the original post.. So.. Tag!
@Mglo @_Kira_ @Kitty @Thomas McTavish @Esthalia @Lovelessesbutterfly @Robeatics @Shayla @Kitsy @Umbra @Sterling @Amai Kyuti @Sarahonfire333 @Tribs @RiverNotch @Dawn @DawnsLight
Last edited by a moderator: