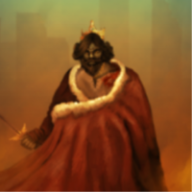 The Burger King
Original poster
FOLKLORE MEMBER
Genres

Fantasy, sci-fi, post apocalyptic, parody.
This is another re-post essentially.

What are some things that piss you off or annoy you about video games?

I'd have to say. The mecha dragon in Megaman 2, that bastard gets quite an advantage and the knock-back of his attacks sends you off those tiny square platforms and to your death. Then you have to repeat the whole chase sequence of him following you again. <_< Always bugs me..It's the only real hard part of the game IMO.

Also, in general I hate uncontrollable NPC allies, they're either stupid and helpless things you gotta baby or they steal all your kills in strategy RPGs like SRW W*coughOrgun!cough*. Just once it'd be nice if they made a video game where the NPC allies are somewhere in between being feeble and weak or somewhat overkill.

Any game with an escort mission also loses points, those were never fun, never will be, never have. Escort missions need to simply die off and never return.