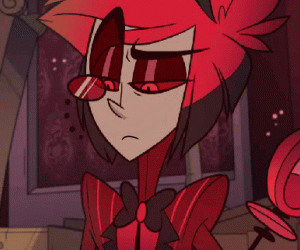 Anxious Tomato Will Bite You!
Original poster
Invitation Status
Posting Speed

1-3 posts per day
One post per day
1-3 posts per week
One post per week
Slow As Molasses
Online Availability

Afternoons, evenings and nights.
Writing Levels

Intermediate
Adept
Advanced
Adaptable
Preferred Character Gender

Male
Female
Genres

Historical, fantasy, magic, horror, supernatural, survival, vampires, demons, pirates, mutants, ghosts, romance (FxF, MxM, MxF) (Romance should be part of the plot and not the whole plot in itself), etc.

Alexander smiled as she thanked him, but it concerened him a bit that she actually would invite a stranger to her home. Even though he knew he wouldn't do her any harm, at least he hoped so, he could never know when the hunger would surprise him. But if she had invited someone else, what could have happend then? This girl was so uncareful, she had such a weird nature, so why did he feel drawn to her?

They came to a small house, and she started to fumble with her keys. Alexander couldn't help but giggle when she started muttering about how she always got the keys mixed up. He followed her example and took his shoes off, he hadn't been in a house were shoes got taken off in a long time, was it twenty years ago? Maybe more. When did he even talk to someone last?

He heard how the radio got turned on, she switched between the stations for a while before deciding one, maybe she hadn't even decided, maybe she would start switching it again soon?

He walked to the room she had gone in to after leaving her bag where she had told him to. "Aren't you a litle young to live alone, what about your parents?" He asked her "If you don't want to talk about it then it's fine" he continued right afterwards just to make sure she didn't push herself to tell him something she didn't want to, or becoming angry at him because she didn't want to talk about it.