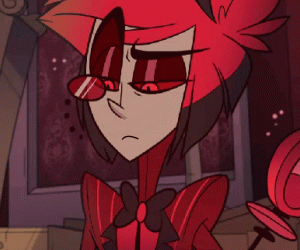 Anxious Tomato Will Bite You!
Original poster
MYTHICAL MEMBER
Posting Speed

1-3 posts per day
One post per day
1-3 posts per week
One post per week
Slow As Molasses
Online Availability

Afternoons, evenings and nights.
Writing Levels

Intermediate
Adept
Advanced
Adaptable
Preferred Character Gender

Male
Female
Genres

Historical, fantasy, magic, horror, supernatural, survival, vampires, demons, pirates, mutants, ghosts, romance (FxF, MxM, MxF) (Romance should be part of the plot and not the whole plot in itself), etc.
The sun had just gone down and the moon rose in the dark sky. Another day had passed and a new night arrived. Alexander woke up, he opend the coffin and looked up in the ceiling. Another lonely, boring night had started. Alexander got up from the coffin and walked to the window, pushing the curtains away. He starred out on the few people still walking outside, he's hunger arose hearing the human hearts beating. It tortured him to resist attacking them, but he wouldn't become a monster feading on humans. He were still able to live on animals, but it never stilled the hunger completely, but at least it made him feel a bit more human. He sighted and walked away from the window, heading out to hunt.

He didn't hunt for long, even if he was long from satisfied with what he had gotten he thought it was enought to be able not to kill humans. But what did it matter if he hunted the hole night or if he walked aimlessly, whatever he did everything were boring and lonely. Sometimes he wished for someone to help him get rid of this boredom that tormented him and sometimes he just wished to die.

He walked as every night aimlessly, every night he came to some new place and when he had seen everything in town he moved to a new. What would he find tonight? Maybe something that would make his life interesting again, but probably not. He had been searching for so long, he had already given up on finding something entertaining. What did he even live for? He didn't know anymore, but to die before finding a meaning behind everything that happend, he didn't want that.

It was midnight and the street was now empty, the last lights were turned off in the houses around him. Some people slept soundly while others were so quiet so if he didn't hear their heart beat he would have thought they had died. It seemed like this would be a boring night like all the others. Nothing interesting seemed to be on it's way and why should he expect anything when nothing had happend so far in the twohundred years he had lived?