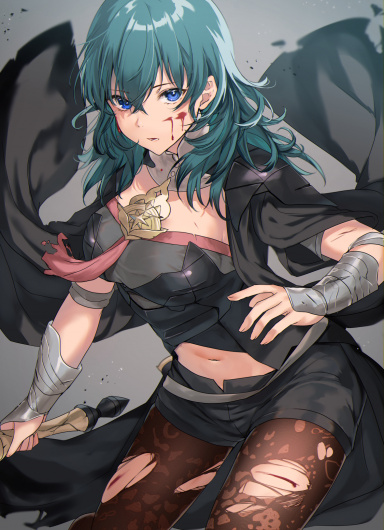 The Times They Are-a Changin'
Original poster
Posting Speed

Speed of Light
Multiple posts per day
1-3 posts per day
Slow As Molasses
Online Availability

Roughly 9:30 AM-2:30 AM (CST)
Writing Levels

Give-No-Fucks
Intermediate
Advanced
Adaptable
Preferred Character Gender

Male
Female
Genres

Fantasy, Sci-Fi, Alt History, Anything really. It honestly depends on how I'm feeling. I am always up for a good, solid Cyberpunk RP. I'm also up for Crossover RPs.

((Notice: This is still open for at least a little while. Sign-ups will be open for 3 days or whenever I decide to close them. If you talk to me, I may be willing to allow you to introduce a character later. Sign-ups can be found here:
OPEN SIGNUPS - A Night to Remember | IwakuRoleplay.com
))
@Verite
@Thuro The Assassin Potato
@Kaykay
@D.E.C.
@Mighty Roman
((whichever song you prefer.))
All you can remember from last night is the lights and sounds of the club. You are pretty sure someone fired several gunshots, but you're not quite sure. The music was loud, and the lights were bright. That's all you remember before you blacked out.
You have now woken up in some hotel room, which you apparently trashed.
Several other people who must have also been at the club last night are also in there. Your head is pounding, and you don't even recall your own name. You search for your ID, but can't find it, so someone must have stolen it.
Just great.
You went partying, and lost your ID, both in your head, and the physical thing. You have a massive hangover, you don't know what happened last night, and you know nobody else in the room. It's just a collection of random people, who are in the same boat as you.
And what a random collection it is.
Well, this should be fun...
And hey, at least you aren't an involuntary organ donor! Or maybe you are, I don't know.
--------------------------------------------------------------------------------------------------------------
Motoko woke up in the bathtub. She was still wearing her clothes, and even her coat. Her head was pounding profusely. How the hell could a cyborg even get a hangover? She guessed it was the part of her brain that was still human that was reacting. She thought for a moment before getting up. That's weird. She found that she couldn't even remember her own name! Somehow that part of her brain had drawn a blank. Had she been ghost hacked? She patted her pockets to find her ID was no there. That was odd.
Motoko made her way out of the bathtub, slipping several times. Motoko slowly made her way across the trashed bathroom to the broken mirror which had been written on. She grabbed the first toothbrush and began brushing her teeth. She then grabbed an Aspirin from a bottle which had been toppled over. She took it. Her mind was a complete mess. Someone seemed to have hacked her. Or something. She didn't know. She was just going through motions. She finally stepped into the main part of the hotel rooom.