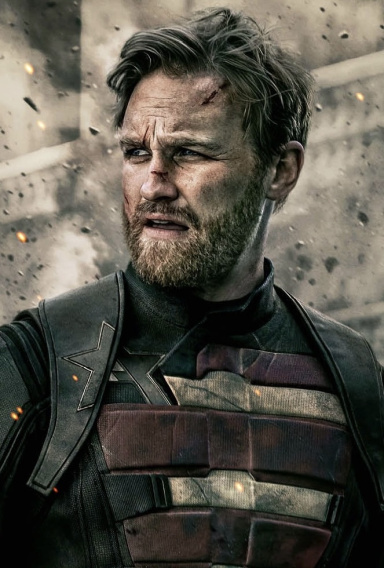 Where Did This Beard Come From?
Original poster
Roleplay Invitations

Group Roleplays, One on One Roleplays, Private Convo Roleplays
Posting Speed

Several Posts a Day, A Few Posts A Day, One Post a Day
My Usual Online Time

Will be updated when school year starts. For now, pretty much whenever
Genders You Prefer Playing

Male
Playing Style- Passive or Aggressive

Mostly Passive, Sometimes Agressive

Cruises were supposed to be fun. They weren't supposed to make things worse for the people cruising. So when Peter Destin woke up, he expected to enjoy his cruise vacation. He expected things to be normal.
Sadly for him, it was not. He looked around and noticed that something was terribly wrong. The usual hustle ad bustle of the ship was replaced by an eerie calm. To make matters worse, it was foggy.
"
All I wanted was one good vacation, is that so much to ask universe?"
Peter was met with silence. He raked through his mind trying to remember the last thing he did when it hit him. He didn't remember going to bed.
His last memory was eating food at the Captain's Ball and then, he had woken up to a mostly empty ship. He took a breath and decided to explore the ship. There had to be at least one other person on the ship. God, he hoped there was one other living person. He also noticed that his pets were missing. He was going to have to find them too. Ugh, this couldn't get worse.
----------------------------------------------------------------------------------------------------
Joe didn't remember much besides being around the necromancer. So when Joe had woken up alone, the ghost didn't know what had happen. Joe guessed it was time to explore and figure out what had happened.
--------------------------------------------------------------------------
"
Phase one has been activated. I just hope that we don't have to open emergency protocol already
,"
the superior said, looking back at the people on the monitors. Luckily the agent was out and the superior had a few others to keep an eye on the necromancer. Everything had to go right. ... the superior hoped that it did.
@Minerva

slifer
PoetLore
@Ester
Nicole Birdy
Last edited: