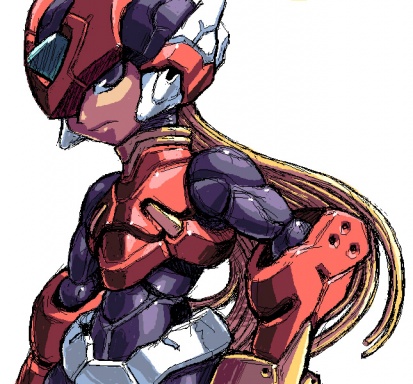 Edgebabby
Original poster
Invitation Status

, ,
Posting Speed

1-3 posts per week, Slow As Molasses
Writing Levels

Give-No-Fucks, Intermediate, Adept, Advanced, Prestige, Douche, Adaptable
Preferred Character Gender

No Preferences
Genres

Any.
There were very few things in life Hector remembers -- he'd been diagnosed with early onset Huntington's Disease (
that
was a fun Mom and Pop's funeral), you see -- and the world going to hell is one of them. What little nationwide coverage there had been of the outbreak before news altogether died had dubbed those who could remember as the Rememberers. Not a very creative name, granted, but there's no room for catchiness when a hoard of zombies shuffle outside on the streets and nobody can remember how the hell it happened in the first place. But Hector did -- they all did. He had no interest in keeping in touch with them once they met at the center of the city, bloodied and worn down to stench-ridden rags, but they had other plans it seemed. Guess they felt like they had to care for the poor elderly guy who looked like he'd die out any minute. No harm in that, he supposes, but he could fend for himself. He didn't make it weeks into this apocalypse by relying on some young ones. Come to think of it, he's not quite sure
how
he made it this long
.
Ain't that a bitch. Hector G. Trelawney can remember how the world died down to the last detail, but anything else is a blur -- a misty haze of red.
He wishes he had those young one's company still, truthfully. He can admit that to himself, right? Nobody's around to say otherwise. He's spent so long out here, he'd mistaken a few too many zombies as old compatriots of his. One of them looked like a lost love, Jenny Brown, from down the road. Chestnut eyes is what he called her, though he can't remember if she liked that or not. Or if her eyes were even remotely a chestnut color. The skyscrapers loom like menacing guardians, watching his every move, reflecting that pulsing red light off in the distance. He can remember how the world ended . . . but that light was a damned mystery. Every time it stopped pulsing -- for an hour, each time -- the zombies, stopped too. When it started up again, so did they. He's no spry young man anymore, but he was determined as all hell to find out what the hell that light was, and what it had to do with the horde. Maybe nothing, maybe everything. Maybe it was all just a coincidence. He's been heading toward that light for what seems like days now, with no sign of getting closer to it. Something about it . . .
TIME UNTIL NEXT WORLD EVENT 'MYSTERIOUS STRANGER': 18 HOURS, 35 MINUTES
(this is just an introduction post! depending on how the plot progresses in the following replies, hector may or may not meet up with your characters, but from here on out, you guys can do what you want with your characters! please be sure to recall the Relative Real Time System or whatever the heck I called it outlined in the main topic! Every few posts, I'll make a post playing the zombies if need be, or other random NPCs separate from Hector. I do ask the name of the city is kept ambiguous, but you can feel free to write out street names or business names or anything like that! have fun and beware ... the mysterious stranger is not benevolent. and how does he relate to hector? all will be revealed when i figure out these answers myself!)