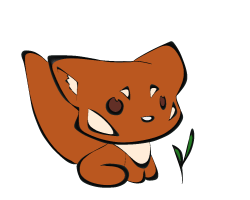 Edgesquire
Original poster
LURKER MEMBER
FOLKLORE MEMBER
Invitation Status

Looking for partners
Posting Speed

Multiple posts per day
One post per day
Multiple posts per week
1-3 posts per week
One post per week
Online Availability

I work 10 hours days 4 1/2 days of the week as a vet tech. Some days I come home and just fall straight to bed after a long day, but others I'll come on. I also compete in obedience competitions with my dog, so a lot of my time is spent training with him. The weekends and Mondays are my best days to be on.
Writing Levels

Intermediate
Adept
Advanced
Adaptable
Preferred Character Gender

Male
Female
Primarily Prefer Female
Genres

Modern, Slice of Life, Medieval, Romance, Action, Adventure, Animal fiction (not anthros or furries), a little bit of Fantasy
A new fall semester for college has begun, and the newly become Junior finds herself heading to a class that she would rather find herself farther away from. Why did she have to take this class when it would do nothing to help with their major? Why did she have to sit in a class, listening to a professor drone on and on about a subject that she could care less about? And why did she have to take a discussion portion of the class because of the massive size of the lecture portion of it?
That, at least, had been the Junior's line of reasoning when they finally stepped into the classroom of a class that she just knew she would hate and would pay no sort of attention in. When the TA for the discussion part of the class walked in, she thought nothing of the person; she played on her phone, only looked up when her name was called for attendance, and then glanced over the syllabus as it was passed out to her.
As the Junior had originally thought, she cared less for the class and only found herself putting in half-assed work as she continued to spend more time working on her other, more important, classes. But what happens when the first major assignment comes around and the Junior finds herself struggling with the assignment, forcing her to go to the TA's office hours to talk with him?
For some reason, throughout the talk, the Junior finds herself drawn to TA, and, eventually, starts to find excuses for why she wanted to go to their office hours. What if, by some reasoning, the two end up becoming closer as the TA, too, becomes drawn to his student? And what if the TA is already stuck in a relationship, unwilling and afraid to leave due to the abusiveness of his long term girlfriend?
Intro to International Politics; why in the absolute fuck did she decide to put this class on her schedule?
Peyton O'Neil couldn't help but groan as she trudged her way across the sidewalk towards the business building at her college, her eyes shifting back and forth to watch the students that meandered about the general courtyard area of the campus as some laid in the grass in study groups, leaning over and looking over their books, while others ran around on the grass, throwing Frisbees and footballs to one another. People in clusters of groups walked past her, moving around her as they made their way to their own destinations, probably in a better mood than Peyton herself was in.
She ran a hand through her hair and looked up, her brows furrowing as she stopped and looked up at the business building. So, we meet again, she couldn't help but mockingly think to herself as she snorted and headed up the steps to the double glass doors. She moved over to the side, watched as other people opened the doors to head out of the large, brick building, before she finally moved to make her way inside. She thanked the guy who held the door open for her and let the cool air conditioned air sweep over her skin.
So, it seemed like they still tended to keep this place an ice box. There was another reason why she had hoped to have never had to take another class in this building; she always felt as if she needed a jacket, even when it was hot outside.
She should have never taken the advice of her adviser. She should have stuck with her own mind and taken a different humanities course to use up for an elective.
"I think you'll do fine in that class!" The man had told her when she sat in his office three months ago for advising as she pondered over which classes she should and wanted to take for the upcoming fall semester that was now upon them. "A lot of pre-vet students have taken it and have said that it was easy. It, hopefully, won't drop your GPA, you'll still have time to focus on your other studies, so what can be bad about that?"
What could be bad? The fact that, during the lecture portion of the class--a class that was full of over two hundred students--Peyton found herself nearly falling asleep. And they even had the nerve to issue out assigned seating for the students based on their section for the discussion portion of the class so that they could keep track of attendance. Right, because they actually really cared about the students coming to class.
Perhaps she was being too pessimistic about the whole thing. Maybe she should open her horizons up and embrace a class that had nothing to do with her major and would do nothing to further her knowledge for what she wanted to do in life. She pursed her lips at the thought. No, why would she do that? She was only taking this class because she had to; she wasn't taking it to actually learn anything. Besides, the deadline for dropping a class ended today, so, for the most part, she was stuck unless she wanted to have a 'W' stamped on her transcripts.
She she would be damned if that ever happened, along with her ever having anything lower than a 'B' stamped on there for a grade.
After turning down another corridor and going up another flight up steps, Peyton finally found herself on the floor that she needed to be. She looked down and reached into her pocket, pulling out a folded piece of paper that held her schedule on there. Third class of the day on Wednesday; well, if anything, at least the discussion class was only once a week. Didn't help that the lecture portion was two times a week, however.
The idle chatter from students in classrooms and in the hall waiting for classes to begin rang through Peyton's ears as she scoured the numbers on the doors to find what class was hers. When she finally found it, she huffed out a sigh, put her paper back in her pocket, and then opened the door to reveal the small classroom. It reminded her of what her high school classes looked like, though instead of having desk set for twenty people, this class only had a desk set of fifteen--the amount of students in the section. A desk for the TA sat in the front of the class in front of a white board already smeared with half erased words.
There were four other people in the class so far; all of them looking bored as they had their heads bent, looking down at their phones as one tapped on the screen quickly while the others listened to music that could faintly be heard playing through their headphones.
Peyton took a seat in the middle of the class; not too far in the back, but then again not too far in the front. Her eyes looked up, catching sight of the clock that hung on the wall as it slowly ticked on. Ten minutes before class began. Great.
Last edited by a moderator: