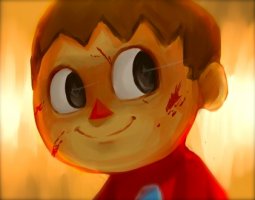 Hi-def
Original poster
LURKER MEMBER
Preferred Character Gender

Male
Genres

Fantasy, Horror and Sci-fi. I'll try basically anything though. I also love strange and unusual RP genre concepts. Different is good!
What is your RP style?

Are you a passive player? A Timid player? Not the type to make decisions in the game and mostly reliant on others for action? Or are you an aggressive player, constantly leading other players in storyline and plot twists?

Maybe you are somewhere in between? Do you switch your style depending on the players/plot/genre/game?

There is no wrong way to Role-play, just different playing styles.

What say you Iwaku?

October Wants to know!?
​