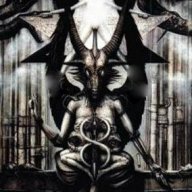 Certified Subdomain
Original poster
LURKER MEMBER
MYTHICAL MEMBER
Posting Speed

Speed of Light
Writing Levels

Douche
Preferred Character Gender

No Preferences
So yeah, I'd like to run a Fantasy game with a real sense of adventure and risk, but not a D&D number cruncher or a stale freestyle where no one takes any chances.
So I'm thinking Wushu, with specific scenes and an expectation of cinematic thrills.
I've cobbled some rules together below, but I have no idea if they'll work. Perhaps if there's some Wushu experts out there, they can advise me...
CHARACTERS

You start with 10 Character Points.

You must assign 1 point to a WEAKNESS.
The remaining points are assigned to TRAITS. No trait may have more than 5 points.



Example: Character Sheet: Bob Smith


TRAIT 4: Close Combat
TRAIT 2: Charming Conversation
TRAIT 3: Trap disabling
WEAKNESS: Vertigo

​
​
SCENES

The roleplay is divided into SCENES.

In each Scene, you get 3 points of LUCK.

In each Scene, your enemy has a THREAT RATING, representing how many hits it can take.

You make as many posts as you like during a scene, until the encounter is over.



Example: Scene 1: The Bar Fight


(Bob is fighting an Orc drinking party with a Threat Level of 8.)

BOB: I headbutt the first Orc, knocking him to the floor.Then I roll away from his friends and grab a broken bottle on the way. I stick it in the nearest greenskin's ankle and he drops like a bitch. Getting up, I throw the broken bottle upwards. It severs the rope holding up the chandelier and it crashes down on top of two more Orcs.

​
​
COMBAT RESOLUTION

Once you have posted, choose a TRAIT that best represents what you have done. Don't worry if some actions seem irrelevant to the trait - just choose the most suitable trait from what you have.

You get one DICE per described action, up to a limit set by the GM at the start of the scene.

For each dice, choose if it is an ATTACK DICE or a DEFENCE DICE.

Roll the Attack dice first, then the Defence dice.



Example: Barfight Resolution


Bob chooses Close Combat as his Trait for that scene.
He chooses to divide his 6 allotted dice into 4 Attack and 2 Defence
He rolls the Attack Dice: [dices=4]6][/dices]

He rolls the Defence Dice: [dices=2]6[/dices]

​


For every successful attack roll, he lowers the Enemy's threat rating by 1.

If every defence roll fails, he loses a point of Luck. The GM can write that character into peril or injury, forcing his teammates to assist him.

If all Luck is lost, you pass out / collapse from wounds / surrender / go into hiding, etc. The GM writes you out of the scene and then adds another weakness to your character sheet.

If the Enemy's threat rating is reduced to 0, the enemy is destroyed / routed / forced to surrender.
SPECIAL CIRCUMSTANCES

NEMESIS: Occasionally, the GM will introduce a Nemesis - a special character or trap that tests a particular player. The Nemesis does not have a Threat Rating but instead fights like a normal character. If the player defeats the Nemesis, he gains a Trait point which he can add to existing traits or use to start a new trait at Level 1.

SCENE-BREAKER: Once per scene, you may use ALL your remaining luck points to 'write out' an enemy. Roll 1 dice per Luck Point. If every dice roll beats the remaining threat level of your enemy, you can remove them from the game with a flashy stunt / awesome finishing move / witty one-liner. If the scene-breaker fails, the GM may introduce a new enemy with the same threat rating.

DEATH-SCENE: Once per scene, the GM may attempt to outright and tragically kill one of the players. The Enemy lowers the threat rating of an enemy to 1. He then rolls 1 dice for every Weakness the target character has. If the total beats the character's combined Character Points, they are killed.