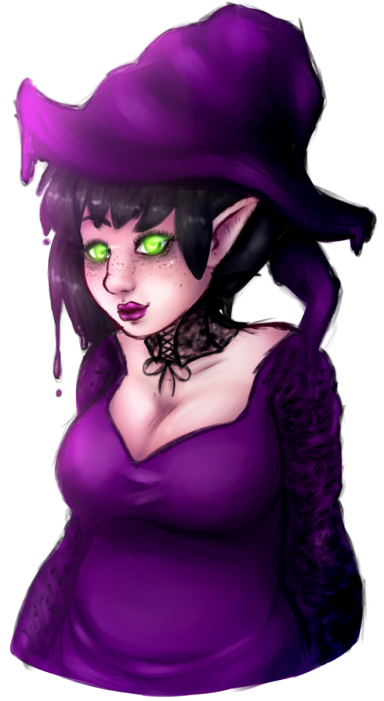 Mom-de-Plume
Original poster
SITE SUPPORT
DONATING MEMBER
Roleplay Invitations

One on One Roleplays
Posting Speed

Several Posts a Day, A Few Posts A Day, One Post a Day, A Few Posts a Week, One Post a Week
My Usual Online Time

11PM to 2AM EST, plus or minus a few hours in either direction.
Writing Levels

Adept, Advanced, Prestige
Genders You Prefer Playing

Male, Female, Androgynous, Primarily Prefer Female
Playing Style- Passive or Aggressive

Combination.

My strengths lie more in the direction of emotions and short-term ideas, where my ability to plan out long-term plots is weak. I do best with a partner who helps me cover that weakness.
Favorite Genres

I'm open to a wide range of genres. Obscenely wide. It's harder for me to list all I do like than all I don't like. My absolute favorite is mixed and multiverse, but I'm not limited to those.

• Mixed Genre
• Multiverse
• High Fantasy
• Hard Fantasy
• Low Fantasy
• OP Fantasy
• Science Fantasy
• Modern Fantasy
• Soft Scifi
• Science Fantasy
• Low Scifi
• OP Science Fantasy
• Modern Realistic (Strict)
• Modern Realistic (Loose)
• Urban Fantasy
• Alternate History (Fantasy Preference)
• Post-Apocalyptic Mixed
• Post-Apocalyptic Fantasy
• Post-Apocalyptic Scifi
• Post-Apocalyptic Modern
• Dystopia
• Displacement
• Military
• Dying Earth
• Supernatural
• Drama
• Mystery
• Horror
• Religious
• LBGT
• Crime/Detective
• Parody
• Comedy
• Tragedy
• Romance (Must Include Others)
• Erotic (Must Include Others)
Genre You DON'T Like

The list is short. because it's hard to find genres I don't enjoy.

• Yaoi/Yuri (Gay/Lesbian is fine!)
• Furry
• Fandom
• Historic Non-Fantasy
My Writing Explorations series of exercises are a chance for users to explore new concepts and practice the art of raising two fingers to Writer's Block while screaming obscenities to fickle muses: to rebel against the idea that a person requires a mythical force inside them to make new and amazing things.
No. Listen well, users: there is
no
being inside you waiting to be let out. You are the writer, and in this exercise, you are given a place to push not only against Writer's Block, but also against the forces of stagnation. Feel trapped in your genre? Explore a new one! Stuck with a singular archetype? Do something else! In this thread, you will not be critiqued unless you request it. Should you wish it, I will happily offer my thoughts on how it might be improved, but I will not comb looking for fixes: this isn't the place: this place is for safely trying new things and indulging a love of writing.
Shake the bars of your cell block and roar, writers!
[fieldbox=How do I take part?]You can write to
one
or
more
(or
none
) of the prompts, the theme in the thread title, the bonuses—hell, you can even cast aside all of what I offer if you get a different idea.
The whole point is "get writing!"[/fieldbox]
Prompts:
"Loving any of us is a death sentence, isn't it?"
"We are not gonna die. You know why? Because we are so very pretty."
A hundred black hoods, painted with the blood of lambs and embroidered with the hair of children, turned in unison toward the sound of the whoopee cushion.
Bonus Rounds:
Write in a random genre.
"Bro, your sister's hot."
"That's my grandmother."
"Here, hold my dignity. I've got some sketchy shit to do."